Is John Cusack The Next Mo'Nique?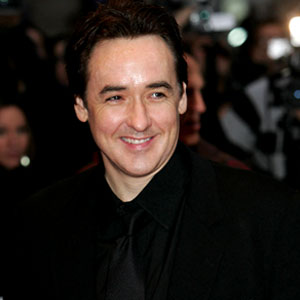 Director Lee Daniels made Oscar magic tapping Mo'Nique for Precious; the comic and talk-show host took the Oscar for Best Supporting Actress that year in addition to a slew of festival awards (including an acting prize at Sundance, where the film premiered in 2009). Now, Daniels has asked John Cusack to join his anticipated The Butler, playing the role of Richard Nixon. What does Cusack have in mind, and does his own masterpiece await?

Good question, as the actor explained to Vulture at Monday's premiere of The Raven. "I don't know yet," Cusack said. "I haven't figured it out yet. We're still working on it. You can never really do one definitive thing on a person. Not one movie or even one novel can really sum up a person — it's just one angle. So I need to get in Lee's head about what he has in store, because the perspective on [the movie] is people who worked for the president, so it's a different angle, you know?"
Cusack will join Forest Whitaker, who will play the White House butler who served eight U.S. presidents, while Jane Fonda will portray Nancy Reagan (gasp!). Cusack, who will be seen in the upcoming Adult World, is also set to star in another Lee Daniels project, The Paperboy, along with Zac Efron and Matthew McConaughey.
[Vulture]