VIDEOS: About That Time Paul McCartney Directed Johnny Depp and Natalie Portman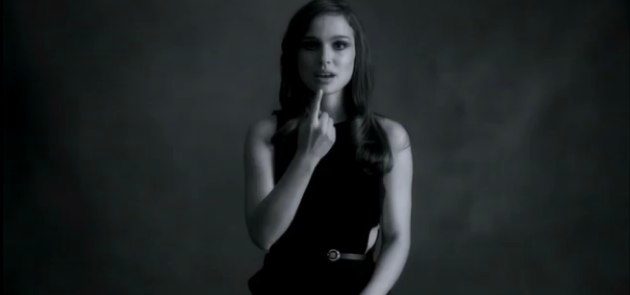 The ex-Beatle revealed two new music videos over the weekend at his daughter Stella's West Hollywood fashion outpost, directed by none other than McCartney himself. Apparently it was easy! Read on for his working methods and the results.

Per VF.com's Julie Miller, who caught up with McCartney at the event:
"I wasn't sure that I wanted to do the big, million dollar music video thing," McCartney explained about his hesitation to film a big-budget production. "Stella suggested that I do something really simple. 'You know Natalie,' she said. 'Ring Natalie up and just ask her if she will sign to your song.' [...]

"I would talk to Natalie and Johnny before filming and we would just have a normal conversation. Then we would turn the camera on and there was just a complete transformation. It wasn't surprising, because, you know, that they are both that good, but to see it happen in front of you is pretty remarkable. It was like seeing two different people completely—it was like they morphed into screen gods right in front of me."
Also: Depp does his own guitar stunts here, for the record: "The boy is good," McCartney explained. Now you know.
[VF.com]