Looper Trailer: New Look at Joseph Gordon-Levitt's Time-Travel Hit Man Spectaular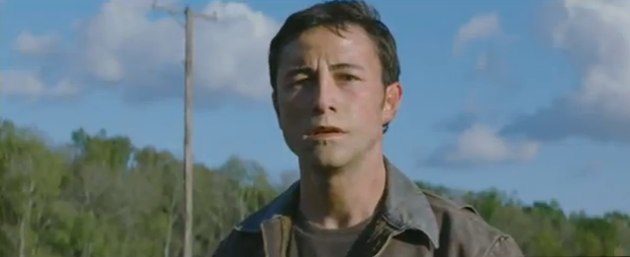 Looper! The full trailer for writer-director Rian Johnson's latest is here, planting Joseph Gordon-Levitt in time-travel assassin mode — at least until his older self (Bruce Willis) is one day sent back to the past to become his own next victim. What's a smirky, brash young hit man to do? Don't let him escape, that's for... Oh, wait. There he goes.

The rest is what it is, blending Johnson's sleekness and class with pure sci-fi/action pulp. Works for me, even if the other genre angle generally doesn't. Take Jeff Daniels's word for it: "This time-travel crap just fries your brain." Thoughts?
[via ENTV]