Moveline Flashback: Revisit the Oscar-Nominated Director of This Week's Monsieur Lazhar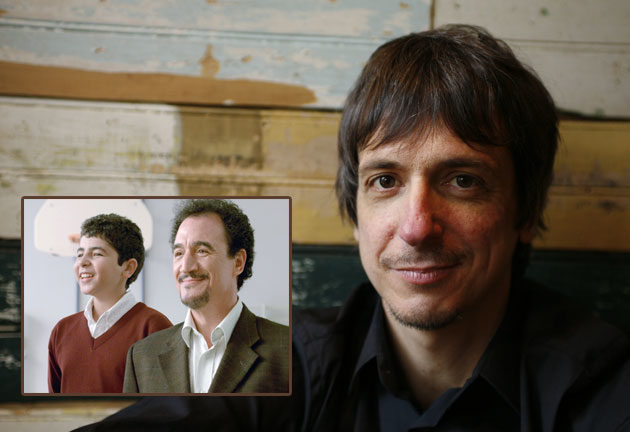 While no one is in any rush to revisit the most recent Oscar season, I'd be remiss not to point you back to our virtual roundtable of nominees for Best Foreign Language Feature — specifically, Canadian filmmaker Philippe Falardeau, whose classroom drama Monsieur Lazhar makes its way into limited release this weekend. He's pretty awesome, having brought a lot of the most poignant and intriguing points of view of any of the generous nominees who spent their Oscar week with Movieline.

To wit, when asked about his thoughts leading up to the big day:
You grow up watching the Oscars like anybody else. It is something fascinating, intriguing, but you feel it doesn't concern you personally. You watch it as a form of entertainment. As a teenager, I remember being angry at the Oscars for always choosing dramas for best films, Chariots of Fire winning instead of Raiders of the Lost Ark, for example (lol). That was many years before I knew I would be making films. But even two years ago when I started Monsieur Lazhar, the Oscar remained something very distant. I saw little connection between what I did and the Academy Awards. So how do I feel about the big day? It's still surreal for me to be California-bound, but I find myself enjoying every moment, and I'm proud of what we've accomplished. I met Norman Jewison recently, and he told me: "No matter what happens, you have an Oscar nomination, and you will have it for the rest of your life. Nobody can take that away."
There's more where that came from. Meanwhile, Monsieur Lazhar opens Friday in limited release, with more locations to come in the weeks ahead. Enjoy!
Follow S.T. VanAirsdale on Twitter.
Follow Movieline on Twitter.
[Photos: Music Box Films]