Pam Grier Biopic in the Works -- But Who Can Fill Her Foxy Shoes?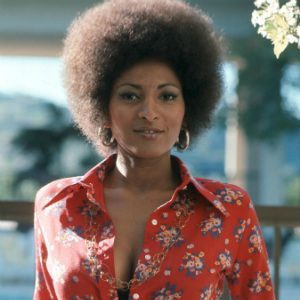 Now here's a biopic I can get excited about: Blaxploitation icon Pam Grier is set to see her 2010 autobiography Foxy, My Life in Three Acts, adapted for the screen with Fresh Prince of Bel-Air/Living Single TV vet Eunetta Boone to script. Grier's story is full of sensational events -- just imagine that one Richard Pryor story, reenacted -- but also marks a turning point in the portrayal of strong, sexually-empowered women in Hollywood. That said, what young actresses out there can fill Grier's foxy shoes?

I'm curious to see which actresses can even resemble Grier's legendary physique and unusual features, let alone nail that combination of toughness and vulnerability that made her B-movie heroines so intriguing.
Last year Grier spoke with Movieline about her career, her formative pre-fame years, the childhood trauma that made her who she was, and the semi-accidental foray into Hollywood that launched her trailblazing career.

On the roots of the fearlessness that came to mark her onscreen persona:
"It comes from my personal life. It comes from me experiencing very tragic circumstances when I was six and again at 19, and again at 21, where I finally felt I had to survive, I had to live through these circumstances. That gave me confidence. I fight a little harder, I challenge people... there are things that happened to me personally that I bring to the screen. But also, I wanted to show other women that they, too, won't lose their femininity or castrate their men by being assertive. It's okay to be confident... if you're right.
On her first screen credit:
"It's Beyond the Valley of the Dolls! I went to the set to visit a friend; I was a starving student working six jobs, and I just kind of went with him and the next thing I know they say, 'Hey, we need more extras!' They said, 'We'll put you in a dress, and you'll say something.' That was my first credit. It was Russ Meyer and Beyond the Valley of the Dolls, and I wasn't even union. I was like, 'Well, okay.' I had no intention of being an actor."
On her initial Hollywood aspirations:
"I still haven't been convinced. [Pauses] Just kidding! At the time I wanted to be a camera person. I didn't feel like I was attractive enough, with the glamour you see on television and the images that were portrayed. And I was a revolutionary, I was into the Black Panthers, being independent, feeding your own, give them a pole they'll learn how to feed themselves, and all of that. The womanly stuff was foreign to me. I came to Hollywood in a flannel shirt, Timberland boots, and Levis, with a big 'fro in my family's hunting jeep with no roof, no doors, no windows. They'd see me hiking up Sunset Plaza Boulevard, it's a long winding road, because I was used to hiking in Colorado. They said, 'No one in Los Angeles hikes! What are you, nuts?' No, it's just what I do. So I brought all of those differences, a different type of woman. They could dress me up, I clean up well. But that was my first credit. And I didn't know what I was saying. I didn't know anything of what to do."