15-Day Fad That Culminated in NBA Coach's Firing to Get Feel-Good Documentary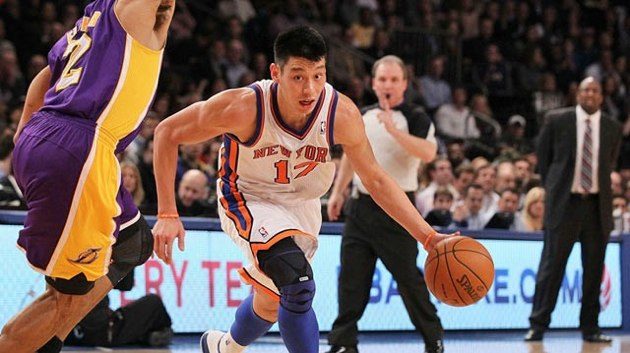 The inspiring if short-lived "Linsanity" that orbited breakout NY Knicks point guard Jeremy Lin in February — which ultimately culminated in a battle of teammate egos that found head coach Mike D'Antoni on the unemployment line within a month — is finally getting the closer documentary look it deserves.

The LAT notes that CAA has begun making the rounds to studios and distributors to pitch the film, elaborating:
According to a person familiar with the pitch who was not authorized to talk about it publicly, the movie (no firm title yet, so let your pun-riddled imagination run wild) looks both at Lin's unlikely run in the NBA as well at his humble background. Los Angeles-born and Palo-Alto raised, Lin shone at Harvard after being passed over by recruiters at college powerhouses, then bounced around pro basketball as an undrafted free agent before landing with the Knicks. The movie will also include elements of his Christian faith.

The Lin doc is being directed by Evan Jackson Leong, Lin's friend and a filmmaker in his own right.
Great — and perfect timing, too! With four to six weeks of bench time thanks to a knee injury, Lin will have plenty of time to contribute as the Knicks wheeze into the playoffs. I'd only advise that the filmmakers take extra care to include Knicks superstar Carmelo Anthony; we all know how he can be when he doesn't get enough minutes.
[LAT]