Avengers Clip: Where Have We Seen Scarlett Johansson's Chair Fight Before?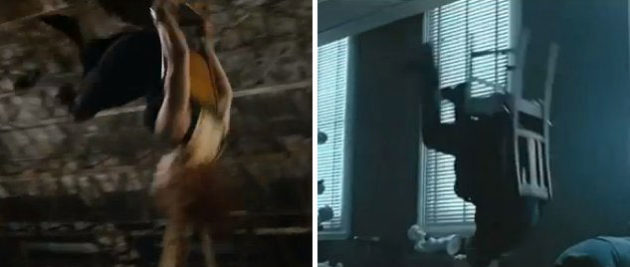 Marvel and Disney have officially released a clip from The Avengers, with Scarlett Johansson kicking ass in a cocktail dress while bound to a chair. I would go on, but you've seen it all before: It is basically the same fight scene Jason Statham staged last year in Killer Elite, except with boobs. Click through to view both.

What's next? Thor thrashing Loki in a hospital somewhere?
Follow S.T. VanAirsdale on Twitter.
Follow Movieline on Twitter.