Cannes Jury President Nanni Moretti on His Plan For 2012 (and His Latest Film, We Have a Pope)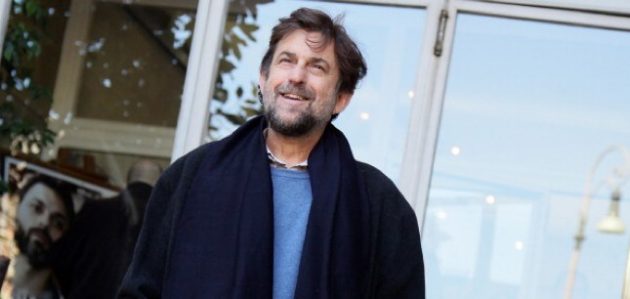 Italian filmmaker Nanni Moretti's films speak for introverted individual concerns at work in a group dynamic. In Dear Diary, a 40 year-old Moretti rides around Rome on his motorcycle trying to figure out just how much of a part he wants in a society where legendary poet/filmmaker Pier Paolo Pasolini has died and soap operas are insanely popular. Similarly, his latest film, We Have a Pope (a.k.a. Habemus Papum), concerns a reluctant cardinal (an excellent performance by Michel Piccoli) elected to be the next pope but is too nervous to assume the role. Pope, which opens Friday in limited release, originally screened in competition at last year's Cannes Film Festival — to which Moretti is planning his return next month as the president of this year's competition jury. Talk about group dynamics.

Moretti's history as a competitor and juror at Cannes Film Festival (he previously served on the jury in 1997; he won the 2001 Palme d'Or for The Son's Room) makes him an ideal head juror. But with regard to his new film, it's his outsider status as an atheist that Moretti feels makes his representation of the papal conclave so unique.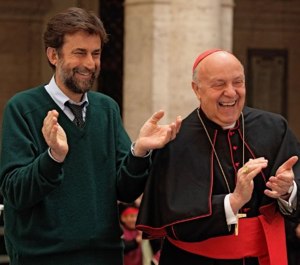 "I don't know what really happens in a conclave," Moretti told Movieline last week. "But I wanted my conclave to be different from the ones we have seen in movies and TV, with cardinals that not only didn't represent themselves as candidates but were afraid to become the pope. I'm not a believer. I have a lot of distance from the Catholic Church. So I can give, as a gift, humanity to a pope, a cardinal or a conclave."
Meanwhile, when it comes to being arguably the most influential film festival juror on the planet, Moretti says that there's not really much you can do to prepare beyond perhaps buying some new suits, losing weight and brushing up on your English. "I won't be able do do any of these things," Moretti joked. "The suits, yes, but the English and the weight, no."
Still, Moretti plans to bring his specific — even unusual — philosophy to the role. To wit, he's not looking for a unanimous vote.
"I believe that's a mistake on the part of juries," he said. "You're trying to give a prize because not everybody's film is great. Every juror has to have a vote, which has to have the same importance as every other jurors'. And all of the films need to be seen and judged with the same amount of attention."
Moretti went on to add that he's very much committed to the idea of rewarding singular excellence, no matter how divisive it may be. "It's not the average film that should win — not the film that everyone agrees on but doesn't make anyone happy. It should be the film that gains the majority of the votes; the film, or the actor or the actress. The jurors aren't conditioned by the directors or the spectators or by the people running the festival. It's just single jury members' opinions that count."
Check back later this week for Movieline's full, updated review of We Have a Pope.

Simon Abrams is a NY-based freelance film critic whose work has been featured in outlets like The Village Voice, Time Out New York, Vulture and Esquire. Additionally, some people like his writing, which he collects at Extended Cut.
[Top photo: Getty Images]