Weekend Receipts: Hunger Games Rockets Past $250 Million in 10 Days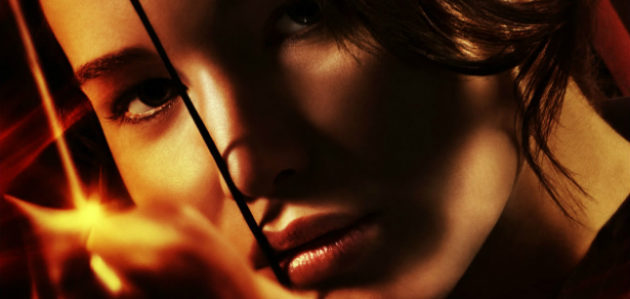 You had about as much chance of winning last Friday's lotto jackpot as either Wrath of the Titans or Mirror Mirror had of knocking off the blockbuster incumbent Hunger Games in the box-office sweepstakes, but at least the two new releases didn't have a totally losing ticket. Meanwhile, at least one aggressive holdovers is making its money the old-fashioned way. Your Weekend Receipts are here.

1. The Hunger Games
Gross: $61,100,000 ($251,033,000)
Screens: 4,137 (PSA $14,769)
Weeks: 2 (Change: -59.9%)
Big whoop, we all saw it coming. What we didn't see coming: A bigger franchise than Twilight? At least domestically: Thanks to last week's insane opening and this week's expected-but-not-terrible drop, The Hunger Games is already 80 percent of the way to matching Eclipse's $300 million record for the Twilight Saga. It has a ways to go overseas, alas: Breaking Dawn - Part One cleared $420 million abroad during its run last fall; Hunger Games currently hovers around $110 million, with updated numbers to follow in the days ahead. Anyway! Now you know.
2. Wrath of the Titans
Gross: $34,200,000 (new)
Screens: 3,545 (PSA: $9,647)
Weeks: 1
Much like its franchise predecessor Clash of the Titans, this one's basically all foreign, more than doubling its U.S. opening overseas. Sorry, world!
3. Mirror Mirror
Gross: $19,000,000 (new)
Screens: 3,603 (PSA $5,273)
Weeks: 1
Despite (or because of, you be the judge) its familiar tale, the presence of Julia Roberts and all its endless color and whimsy, Mirror Mirror couldn't get out of the starting gate fast enough to crack $20 million. As one of our more inspired commenters alluded last year, a title change to The Lady With the Dan Hedaya Eyebrows might be in order — at least for DVD.
4. 21 Jump Street
Gross: $15,000,000 ($93,100,000)
Screens: 3,148 (PSA $4,765)
Weeks: 3 (Change: -26.7%)
The Tatum/Hill juggernaut just keeps going, virtually ensuring a sequel. Suggested titles welcome!
5. Dr. Seuss's The Lorax
Gross: $8,000,000 ($189,600,000)
Screens: 3,264 (PSA: $2,451)
Weeks: 5 (Change: -39.3%)
You may be impressed by The Lorax's continued hold in the top five as it marches toward $200 million, but think of it this way: One of last week's three lotto winners earned even more than that in a matter of seconds. And they didn't even have to didactically bludgeon viewers to accomplish it either. OK, never mind.
[Figures via Box Office Mojo]
Follow S.T. VanAirsdale on Twitter.
Follow Movieline on Twitter.