Hugh Jackman Debuts His Jean Valjean 'Convict Look' from Set of Les Miserables
So... much... beard! One of your best first non-set spy pic looks at Tom Hooper's star-studded Les Miserables movie was Tweeted last night by star Hugh Jackman, who debuted his Jean Valjean "convict look" days into filming. After the jump, behold the dirty-faced, hirsute handsomeness on display as Jackman channels Victor Hugo's noble convict.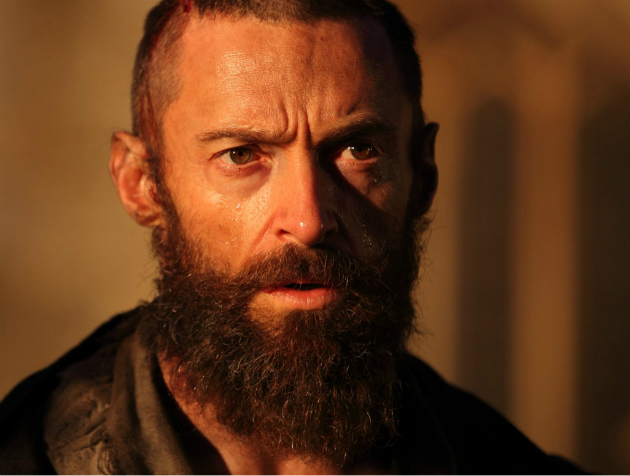 Les Miserables, slated for a December 2012 release, is currently filming with Russell Crowe as Inspector Javert playing foil to Jackman's Valjean, Anne Hathaway as Fantine, Amanda Seyfried as Cosette, Samantha Barks as Eponine, Eddie Redmayne as Marius, Sacha Baron Cohen as Thénardier, Helena Bonham Carter as Madame Thénardier, and original Broadway Valjean Colm Wilkinson as the Bishop of Digne.
[@REALHUGHJACKMAN via THR]