Weekend Receipts: Hunger Games Claims Insane $155 Million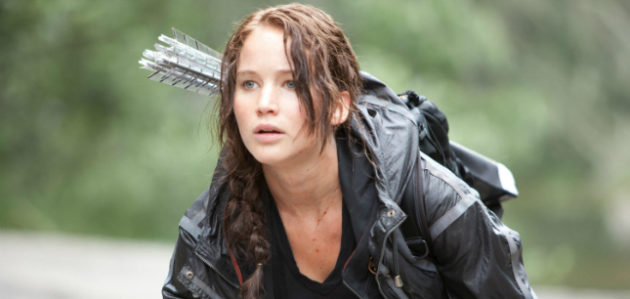 Lionsgate needed it, and Lionsgate got it: The beleaguered studio's Hunger Games gamble paid off in record-shattering fashion over the weekend, milking smart social-media strategy with old-fashioned saturation marketing — not to mention an honest-to-goodness good film — on the way to $155 million in three days. $155 million. As in the third biggest opening ever. You weekend receipts are here.

1. The Hunger Games
Gross: $155,000,000 (new)
Screens: 4,137 (PSA $37,467)
Weeks: 1
And let's not forget the nearly $60 million pulled in abroad, bringing the first adaptation of Suzanne Collins's dystopian bestsellers to an early $215 million tally overall. I have a few things to say about this a little later in the day, but for now let's just tip our caps and/or stew jealously at the volume of the numbers here — the third-largest opening ever behind Harry Potter and the Deathly Hallows: Part 2 and The Dark Knight and the runaway biggest opening for a non-sequel. All that's left now is to predict the week-two drop. 55 percent? 60 percent? Less? Take your best shot in the comments.
2. 21 Jump Street
Gross: $21,300,000 ($71,051,000)
Screens: 3,121 (PSA $6,825)
Weeks: 2 (Change: -41.3%)
In other, vastly secondary but still-intriguing box-office news, how about 21 Jump Street holding on with a decent week-two score against outrageous competition? Watch them wind up counterprogramming sequels against Hunger Games films through at least 2016.
3. Dr. Seuss's The Lorax
Gross: $13,100,000 ($177,300,000)
Screens: 3,677 (PSA: $3,563)
Weeks: 4 (Change: -42.5%)
Another solid week. Now pinch your nose, because...
4. John Carter
Gross: $5,014,000 ($62,347,000)
Screens: 3,212 (PSA $1,561)
Weeks: 3 (Change: -63.1%)
Money hemorrhaging aside, I had every confidence after week one that Disney could muscle this to $100 million in the States. At this rate, however — I mean, a 63 percent drop? Even against Hunger Games that's outrageous — John Carter will be lucky to make it to $90 million. On the bright side, Disney is doing nearly triple the business overseas, enough to make $325 million overall a possibility. Feel free to bet on that while you're at it.
5. Act of Valor
Gross: $2,062,000 ($65,942,000)
Screens: 2,922 (PSA $931)
Weeks: 5 (Change: -44.8%)
I went back a couple years before essentially losing interest in the previous film to finish in the weekend top five with a PSA under $1,000. It's rare! Congrats to Relativity as well, I guess.
[Figures via Box Office Mojo]
Follow S.T. VanAirsdale on Twitter.
Follow Movieline on Twitter.