Talkback: Who Should Star in the Carrie Remake?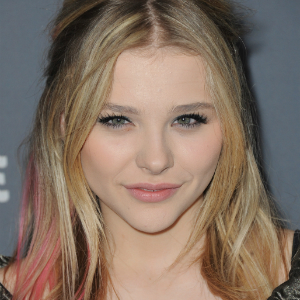 Back in January, MGM/Screen Gems tapped director Kimberly Peirce to helm their remake of Stephen King's Carrie, updating the supernatural tale after Brian de Palma's iconic 1976 film adaptation. The current frontrunners to play Carrie White, the sexually repressed telekinetic teen who wreaks bloody revenge on her classmates at the high school prom? Kick-Ass star Chloe Moretz and actress Haley Bennett (The Haunting of Molly Hartley, Marley & Me), according to Vulture. Can either fill Sissy Spacek's shoes?

Fifteen-year-old Moretz and 24-year-old Bennett reportedly have the edge over other candidates who've read for the part, including Lily Collins, Dakota Fanning, and Emily Browning, which might indicate what sort of Carrie they're going for here -- with the exception of Moretz, these are actresses in their early twenties who can play teenage and have already dabbled in more mature material. (Spacek was 26 when De Palma's Carrie was filmed.) At the same time, Moretz is arguably the hotter name of the bunch. But is the world ready to watch Hit Girl get her period in the showers and go on a menstrual rampage at prom?
I mean, I'm sure Moretz could handle the material. I'm just not sure I can believe her playing vulnerable while doused in blood; the strength of her many badass roles to date has been in how assuredly she handles extreme situations despite her young age, not the other way around.
Bennett, on the other hand, isn't as well known to audiences and could probably disappear into the role more easily. Then again, Spacek was great as Carrie because she had that twitchy virginal weirdo thing down, and I'm not sure many up and coming starlets these days possess the ability to flip their freak-out switch on quite like she did. (According to Vulture, Jodie Foster and Julianne Moore are being batted around to play Carrie's religious fanatic mom.)
Are there any other potential Carries out there, or are these the best candidates of the bunch? How about Lindsay Lohan? Sound off below.