The Running Man: Abel Ferrara on 4:44, Staying Busy and Bad Lieutenant at 20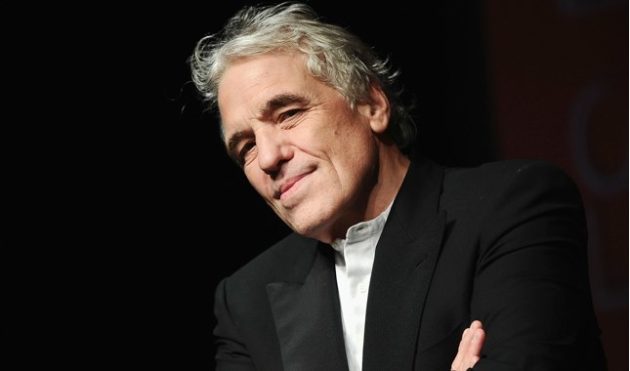 I met Abel Ferrara in a café on Mulberry Street. In an hour's time, he didn't once take his seat. The filmmaker makes a couple of phone calls, goes to the bathroom twice, shows me the new Web series that he's developing with Vice TV on, and points me to two different articles about his movies. Unkempt and energetic, the Bronx-born director of such New York notorieties as Ms. 45, King of New York, Bad Lieutenant, The Funeral and this week's 4:44 Last Day on Earth is exactly what you'd imagine he'd be like if he were one of his movie's characters.

In a way, he is. 4:44 features Willem Dafoe and Shanyn Leigh as a couple spending their last hours together before the world ends. They're each in their own separate but related worlds: she paints and listens to Buddhist philosophy while he talks to friends via Skype and decides if he should end two years of sobriety by getting high one last time. The loose nature of 4:44's scenario speaks to the Cassavetes-inspired, improv-oriented nature of Ferrara's dramas, which are often collaborative processes between actor and filmmaker. This is especially characteristic of Ferrara's working relationship with Dafoe. "If Willem wasn't going to play it," Ferrara told me, "I don't think I would have wrote the script."
The film marks Ferrara and Dafoe's third film together, coming after 1998's New Rose Hotel and the 2007 ensemble piece Go Go Tales (which itself almost became a series on HBO). But more importantly, 4:44 further refines a working relationship that involves Dafoe co-creating not only his character, but also the scenes that, as Ferrara tells it, the actor is "comfortable with, that he believes in, that he understands."
"[We have] confidence with each other that comes from working together," Ferrara continued. "I wrote the character so that the character I wrote is something he can play. And then, to create a stage for him, a place where he's going to act, a set, which is a place that's going to be conducive for him to do his best work. There's nothing throwing him off..." Paradoxically or not, Ferrara then interrupted himself to perform one of a seemingly Herculean list of multi-tasks.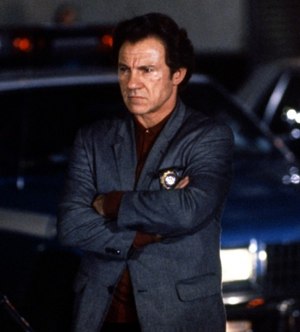 Ultimately, performance is key to Ferrara's movies because his characters are always performing for each other. They change in almost every scene they're in, keeping the films that contain them endlessly revelatory, even shocking. Take Bad Lieutenant, which this year celebrates its 20th anniversary of Harvey Keitel's searing work as a sex-, drug- and gambling-addicted cop seeking both vengeance and kicks as he pursues the men who sexually assaulted a nun. His detour into depravity culminates in an infamous scene where he pulls over two young women, making them simulate giving him oral sex while he masturbates. It's the type of blunt-force intimacy that has preoccupied Ferrara all the way through 4:44 but arguably reached its flashpoint with the NC-17 Lieutenant.
Two decades on, the 60-year-old director looks back on the controversy with similarly matter-of-fact zeal.
"It had to be unrated," he said. "It had to be rated X. It was the opposite: it couldn't be rated R. We had to be what Hollywood couldn't be. It was reverse censorship." Not that he minds the continuing existence of an R-rated version necessitated by such once-powerful video chains as Blockbuster: "That's just a joke; I'm not counting on anybody watching that."
The editing process is just another way Ferrara fulfills his all-encompassing role as director-cum-emcee. From early conception -- "A script is not a piece of literature," he explained, "it's a process" -- to post-production, Ferrara officiates over his films the way Ray Ruby, Dafoe's hero from Go Go Tales, presides over his embattled burlesque dominion. He works with regular collaborators like cinematographer Ken Kelsch and production designer Frank DeCurtis to give his actors a proper setting. Then, led by their maestro, they all perform in front of and behind the camera together.
But collaboration shouldn't be mistaken for compromise, that ever-present threat to the natures of complex characters like Keitel's Lieutenant and Dafoe's Cisco and even to Ferrara's singular vision itself. "There's no such thing as a non-final cut director," Ferrara said, R-rated Bad Lieutenant notwithstanding. "If you don't have final cut, you're not a director. There's no point making a film. Citizen Kane is a masterpiece, but if I go into the editing room for three hours, I can change Citizen Kane."
Meanwhile, the endlessly moving Ferrara has more important projects than Citizen Kane to worry about: His own, including a planned take on the Dominique Strauss-Kahn case starring Gerard Depardieu — about which the filmmaker wishes to remain tight-lipped. "It takes six months to shoot a film," he said. "We're [always] perfecting what we're doing."
Read Stephanie Zacharek's review of 4:44 Last Day on Earth here.
Simon Abrams is a NY-based freelance film critic whose work has been featured in outlets like The Village Voice, Time Out New York, Vulture and Esquire. Additionally, some people like his writing, which he collects at Extended Cut.
[Top photo: Getty Images]