Hunger Games Scores Record-Setting $19.75 Million at Midnight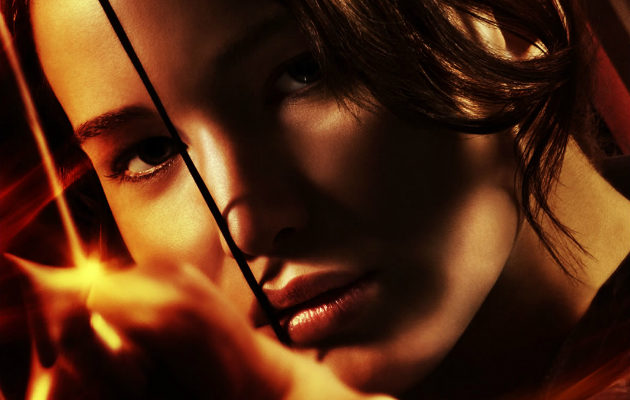 You knew The Hunger Games would open big, but this big? Meet your new bona fide box office powerhouse franchise: Taking in $19.75 million at midnight showings around the country, Lionsgate's PG-13 action-romance earned the #1 all-time non-sequel midnight debut, outperforming even The Dark Knight's 2008 $18 million midnight. We've got another true blue four-quadrant blockbuster on our hands, people! If you're sitting bleary-eyed at your desk right now with a happy smile on your face from last night's late night debut, share your reactions after the jump.

Here's my happy Hunger Games midnight madness story: I arrived for the 12:15 am showing at the Arclight in Hollywood to a scene of PURE. CHAOS. By which I mean the garage was packed, the lobby resembled a refugee camp, and the bar was swarming with bodies jockeying for a drink like it was the Cornucopia. A man, bellied up to the bar, screamed into his phone to some unfortunate person on the other end, "I've been up for 36 hours and I'm not fit to come back to the hospital and I'm going to the cinema, dammit!" Which is how I knew The Hunger Games would hit all five quadrants, the fifth being drunken 40-year-old male doctors on their one night off.
I mean, behold: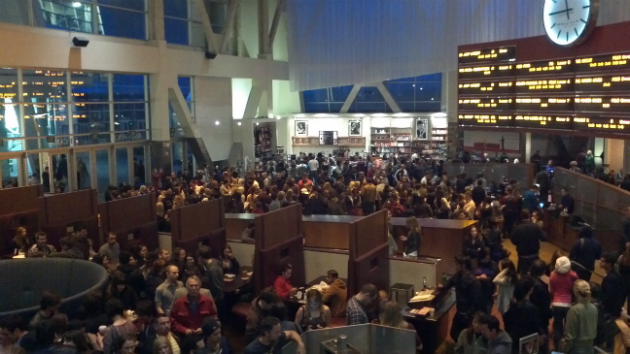 The film played exceedingly well in my theater, and the entire place was buzzing once the credits rolled. But the real bloodbath? Getting out of the parking garage.
Did you see The Hunger Games at midnight? Are you planning on seeing it this weekend? Leave your thoughts and box office prognostications below.
[Deadline]