Listen to Madonna Slam Guy Ritchie Marriage In New Pop Single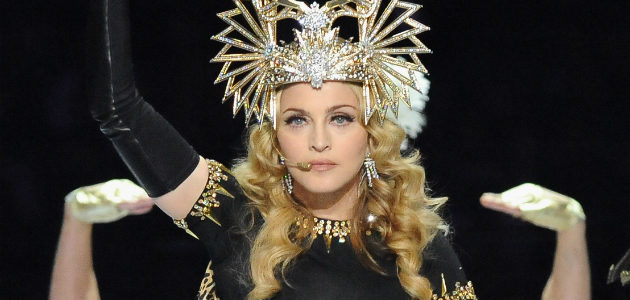 It's probably one of the best ways to work through your failed celebrity marriage: Air all your dirty laundry in a thinly veiled dance-pop ditty from your hawt new album! Which is what Madonna seemingly does in her new song, "I Don't Give A," which Guy Ritchie is listening to somewhere, shaking his head. Sample lyrics: "You were so mad at me / Who's got custody / Lawyers / Suck it up / Didn't have a prenup." OUCH. Let the divorce therapy rip!


More lyrics:
"Wake up ex wife / This is your life / Children / On your own / Turning on the telephone"
"Messages / managers / no time for a manicure / work it out / shake my ass / I know how to multi-task"
"I tried to be a good girl / I tried to be your wife / Diminished myself / and I swallowed my light"
Eh, I give Madge points for getting Nicki Minaj on her track, even if her best lines are about rejecting shoes from Aldo and co-opting Jay-Z's "business, man" bit. The song itself is a little to Desperate Ex-Housewives for my tastes. Whatever happened to singing about lucky stars and sex and Black Jesus and stuff? Prenups? Custody? Yawn.