WonderCon Cosplay Gallery: Superheroes, They're Just Like Us!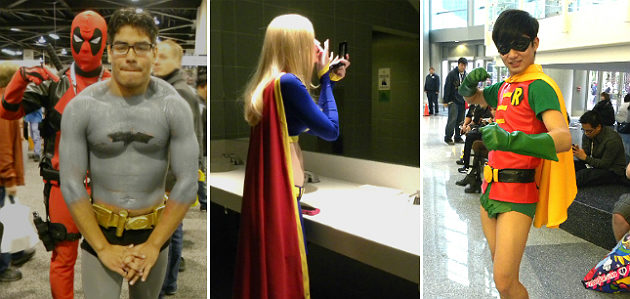 Amid the hustle and bustle of last weekend's WonderCon, Movieline's camera caught the assorted superheroes walking among us giving into those utterly human moments we all share: There was Supergirl seeking respite from the chaos in the powder room; Silk Spectre tagging that one Jedi padawan on Facebook; even that rascally Deadpool photobombing Body-Paint Batman as he posed for a paparazzi shot on the convention floor. After the jump, browse Movieline's gallery for these and more moments at WonderCon that remind us that beneath the superpowers and spandex and tights, superheroes -- like celebrities -- really are just like us.

Click to launch the gallery Superheroes, They're Just Like Us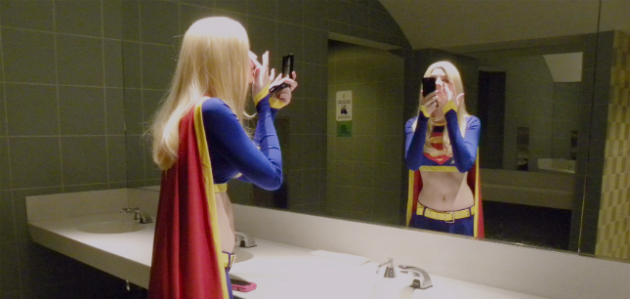 Read more from WonderCon 2012.
[Photo credit: Movieline]