About That Time Ashley Judd Walked Off With a College Basketball Player's Phone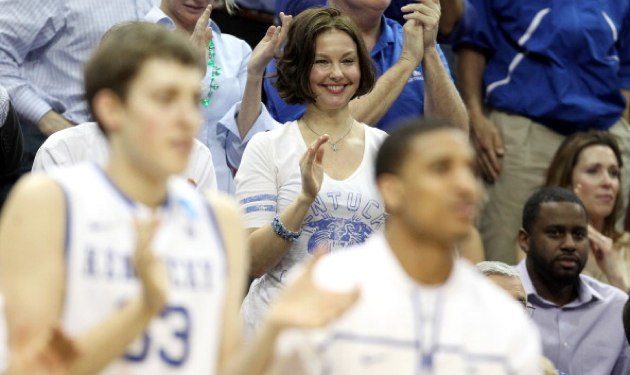 There's not a lot that looks like it might be able to stop Terrence Jones and the Kentucky Wildcats in their march toward an NCAA men's basketball title. But one person at least found a way to slow Jones down &— and she calls herself a fan.

Actress and noted Kentucky fan Ashley Judd apparently found her way into the 'Cats locker room on Saturday following the team's victory over Iowa State. Following some routine congratulations and best wishes for the team's upcoming trip to the Sweet 16, Judd departed... with Jones's phone. The forward announced the mishap on Twitter:
If your trying to reach me on my phone you cant because @AshleyJudd took my phone to e town

— Terrence Jones (@TerrenceJones1) March 18, 2012
Soon afterward, Judd handed the phone off to a mutual contact in Elizabethtown with a note of apology, which Jones also tweeted:
Look what I got thank u @AshleyJudd twitter.com/TerrenceJones1…

— Terrence Jones (@TerrenceJones1) March 18, 2012
"Catlanta"! Adorable. Anyway, watch your phone around Ashley Judd, OK?
[KSR via Deadspin; photo via Getty Images]
Follow S.T. VanAirsdale on Twitter.
Follow Movieline on Twitter.