GALLERY: See Which Stars Took SXSW 2012 By Storm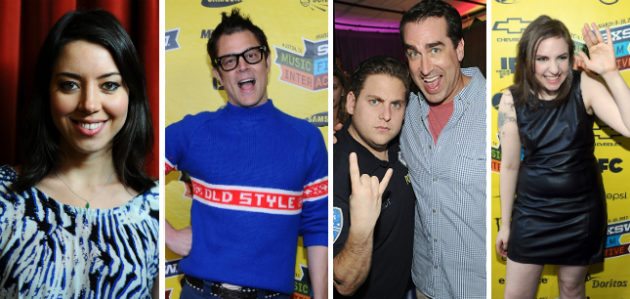 There was no shortage of stars coming through SXSW 2012, debuting films and projects as diverse as Joss Whedon's Cabin in the Woods to Lena Dunham's HBO series GIRLS. Take a look and see who else dropped in on Austin, Texas for the annual film festival, including: Channing Tatum, Jonah Hill, and their 21 Jump Street crew, Willem Dafoe, Al Gore, Johnny Knoxville, Melissa Leo, Matthew McConaughey, Jack Black, Aubrey Plaza, Gabrielle Union, Bobcat Goldthwait, new director (!) Matthew Lillard, two Broken Lizards, model-turned-actress Dree Hemingway, and more.

Click to launch the SXSW '12 gallery!