Guess the Most In-Demand Actor in Hollywood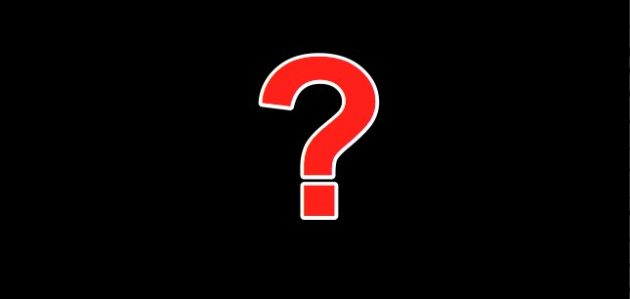 Everyone is familiar with that special breed of screen performer whose names are associated with not only longevity, but also ubiquity. Gene Hackman reigned among this class for much of the last few decades, his title soon overtaken by Michael Caine, Samuel L. Jackson, Nicolas Cage and others who've shown a willingness to earn paychecks in everything from Oscar bait to glorified grindhouse fare. Yet another thespian exceeds them all in output, not only with an impressive slate of completed work but also a calendar-busting array of upcoming projects. Just who is the most in-demand player in Hollywood?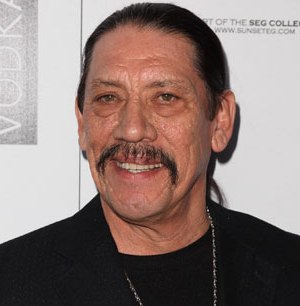 It might come as a surprise, but by all appearances Danny Trejo holds that title.
The character actor has achieved something close to omnipresence in recent years; so saturated are movies with Trejo's image that you can almost overlook his appearance while watching one of his many films. Much of this has to do with the fact that, despite the former boxer and ex-con's dependable ruffian visage, he has assembled an impressively varied resume relying on both gritty roles in direct-to-rental genre pulp and such diverse mainstream titles as The Muppets, A Very Harold and Kumar Christmas, and Spy Kids 4D -- to say nothing of his frequent television work.
And with news this week of Trejo and director Robert Rodriguez's Machete Kills shooting next month, the actor's profile will only broaden from here. Using the comprehensive (if admittedly unreliable) IMDB Pro as a launching pad, I went about separating the real Trejo wheat from the development chaff for one of the most robust slates anyone has achieved in a generation:
COMPLETED
Sushi Girl (the role of Schlomo): A man is released from jail after six years and has a celebratory sushi dinner with the rest of crew, eating sushi off of a naked girl who is supposed to be oblivious as they try to reclaim their loot.
Haunted High (The Janitor): A New England private academy finds itself with a demonic headmaster, while the janitor is also the enforcement guardian of the school. (SyFy original movie)
Counterpunch (Manny Navarro): A bipolar boxer from Miami tries to win the Golden Gloves championship, with the help of his counselor.
Amelia's 25th (Don Javier): A young actress has a midlife crisis the day she turns twenty five in Los Angeles.
IN THE CAN/POST-PRODUCTION
Bro' (Gilbert): A college student gets involved in the wild partying lifestyle of a professional motocross racer.
Skinny Dip (El Tigre): A grindhouse offering about a young woman (played by Sasha Grey) who, following the death of her boyfriend, dresses as a cop and takes on the role of a vigilante.
The Cloth (Father Connely): Centering on a secret order of the Catholic Church formed to deal with a rise in demonic possessions.
Pendejo (Pedro): A rich playboy is forced by his father into the lowest position of a company he technically owns.
Alcatraz Prison Escape: Deathbed Confession (Narrator): The true story of what happened to the only escapees from Alcatraz prison.
Strike One (Manny Garcia): A young boy in a gang-infested neighborhood has a former-gang-member uncle as a role model.
The Insomniac (Jairo Torres): Following a break-in at his home a man develops insomnia and comes to learn the people he knows cannot be trusted.
Death Race: Inferno (Goldberg): Trejo reprises his role from the first sequel of the remake.
And that's not all: Add to this glut an array of other "announced" projects in various stages of development, and Trejo may ultimately be involved with nearly two dozen titles over the next 12 months. Among those titles with the actor attached — but which remain unconfirmed and/or unproduced as of this writing — include Five Thirteen, Dead in Tombstone, Left Turn, Human Factor, Badass, Vengeance, Tarantula and Raggedy Anne. And of course there's Machete Kills, shooting in April. At that rate Trejo could turn down half his roles and Burbank would experience a barista shortage from the bulk of actors who finally are able to find work.
Brad Slager has written about movies and entertainment for Film Threat, Mediaite, and is a columnist at CHUD.com. His less insightful impressions on entertainment can be found on Twitter.