WATCH: Clive Owen and Nicole Kidman in HBO's Hemingway & Gelhorn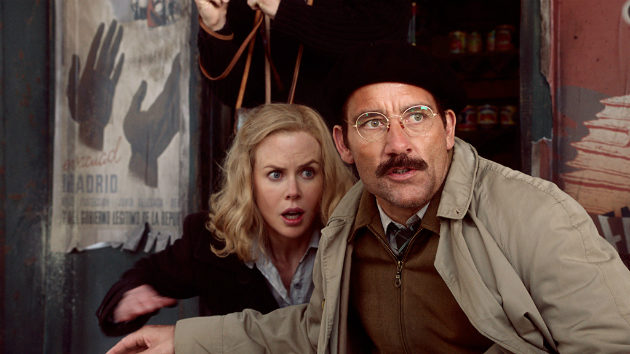 I'm not quite sold on Clive Owen as Ernest Hemingway, Nicole Kidman as his war-correspondent third wife, Martha Gellhorn, or the sumptuous look of director Philip Kaufman's take on war-torn WWII-era Europe, but here's your first look at the May "epic motion picture event" Hemingway & Gellhorn.

It immediately calls to mind Kaufman's Henry & June, what with the tempestuous mid-century literary marriage and famous faces playing historical figures -- David Straithairn as John Dos Passos! Lars Ulrich as Dutch documentarian Joris Ivens?? -- but the trailer never lets you forget you're watching Big Time Movie Stars, which is kind of the problem.
Thoughts?
[HBO]