Graffiti Drama Gimme the Loot, Rock Doc Beware of Mr. Baker Take Top SXSW Honors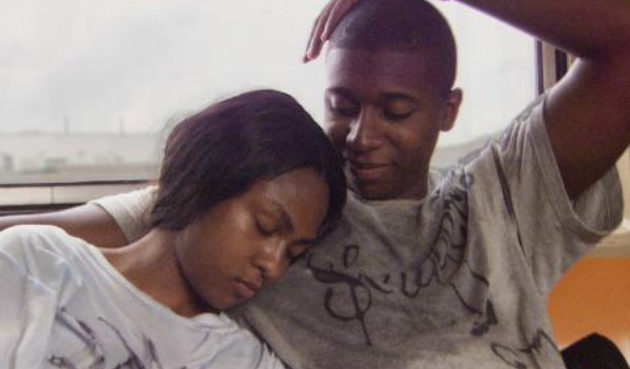 Tuesday night the 2012 SXSW Film Festival jury awards went to Adam Leon's NYC-set drama Gimme the Loot and the rock doc-biopic Beware of Mr. Baker, about Cream/Blind Faith drummer Ginger Baker. Meanwhile, Audience Awards honored Megan Griffiths' Eden, whose star Jamie Chung (Sucker Punch) earned a Special Jury Award for her central performance as a human trafficking victim, and to documentary Bay of All Saints, about three single mothers living in an impoverished Brazilian bayside town. Full list of winners after the jump.

Leon's Jury winner Gimme the Loot follows two graffiti artist Bronx teens hustling on an "epic urban adventure" during two hot summer days in NYC. Take a closer look here:
Doc Jury winner Beware of Mr. Baker shines a spotlight on the notorious drummer, lovable rogue, and rock legend via interviews with the likes of Eric Clapton, Carlos Santana, and as seen in the film's trailer, Johnny Rotten:
[Narrative Spotlight, Documentary Spotlight, Emerging Visions, Midnighters, 24 Beats Per Second, SXGlobal and Festival Favorites Audience Awards will be announced separately on Saturday, March 17.]
Feature Film Jury Awards
DOCUMENTARY FEATURE COMPETITION
Grand Jury Winner: Beware of Mr. Baker
Director: Jay Bulger
NARRATIVE FEATURE COMPETITION
Grand Jury Winner: Gimme The Loot
Director: Adam Leon
Special Jury Recognition for Performance:
Jamie Chung – Eden
Besedka Johnson – Starlet
Nico Stone – Booster
Feature Film Audience Awards
DOCUMENTARY FEATURE
Winner: Bay of All Saints
Director: Annie Eastman
NARRATIVE FEATURE
Winner: Eden
Director: Megan Griffiths
Short Film Jury Awards
NARRATIVE SHORTS
Winner: The Chair
Director: Grainger David
DOCUMENTARY SHORTS
Winner: CatCam
Director: Seth Keal
 
MIDNIGHT SHORTS
Winner: Don't Hug Me I'm Scared
Directors: Rebecca Sloan & Joseph Pelling
SXGLOBAL SHORTS
Winner: The Perfect Fit
Director: Tali Yankelevich
ANIMATED SHORTS
Winner: (notes on) biology
Director: Danny Madden
MUSIC VIDEOS
Winner: Battles, "My Machines"
Director: DANIELS
TEXAS SHORTS
Winner: Spark
Director: Annie Silverstein
TEXAS HIGH SCHOOL SHORTS
Winner: Boom
Director: Daniel Matyas & Brian Broder

SXSW Film Design Awards presented by iStockphoto
EXCELLENCE IN POSTER DESIGN
Winner: Man & Gun
Designer: Justin Cox
Special Jury Recognition: Pitch Black Heist
Designer: Andrew Cranston
Audience Award Winner: The Maker
Designer: Christopher Kezelos
EXCELLENCE IN TITLE DESIGN
Winner: Les Bleus de Ramville
Designer: Jay Bond, Oily Film Company Inc.
Special Jury Recognition: X-Men: First Class
Designer: Simon Clowes, Prologue Films
Audience Award Winner: Bunraku
Designer: Guilherme Marcondes, Hornet Inc.
 
SXSW Special Awards
SXSW WHOLPHIN AWARD
Winner: The Black Balloon
Director: Benny Safdie & Josh Safdie
SXSW CHICKEN & EGG EMERGENT NARRATIVE WOMAN DIRECTOR AWARD
Winners: Megan Griffiths for Eden and Amy Seimetz for Sun Don't Shine
LOUIS BLACK "LONE STAR" AWARD
Winner: Bernie
Director: Richard Linklater
Special Jury Recognition: Trash Dance
Director: Andrew Garrison
KAREN SCHMEER FILM EDITING FELLOWSHIP
Presented to: Lindsay Utz