Exclusive: Kay McCabe — a.k.a. Matthew McConaughey's Mom — Has Tough Words For an Odd Couple in Bernie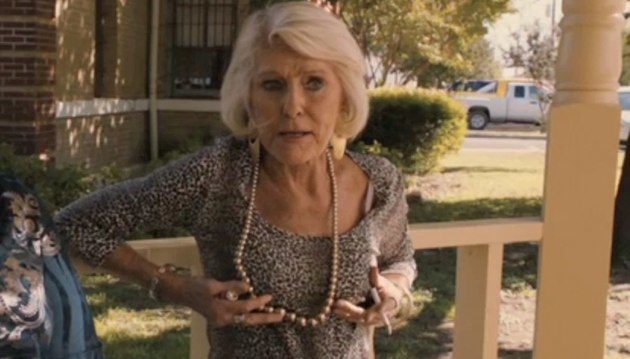 Richard Linklater's latest film, Bernie, makes its SXSW debut on Wednesday, but Movieline will save you a trip to Austin by showcasing one of its finer highlights here. Take it away, Kay McCabe!

McCabe, the saucy delight otherwise known as Matthew McConaughey's mother, drops in for one of the dark comedy's documentary interludes. In this first-look clip, she has a few words for the titular local mortician (played by Jack Black) and the rich widow (Shirley MacLaine) whose wealth he pursues with deadly consequences. McConaughey co-stars as the district attorney investigating Bernie's shenanigans.
Bernie opens April 27 via Millennium Entertainment.
Check out more from SXSW 2012 here.
Follow S.T. VanAirsdale on Twitter.
Follow Movieline on Twitter.