Watch Mexican Cowboy Will Ferrell Sing 'Yo No Se' En Español in Casa de mi Padre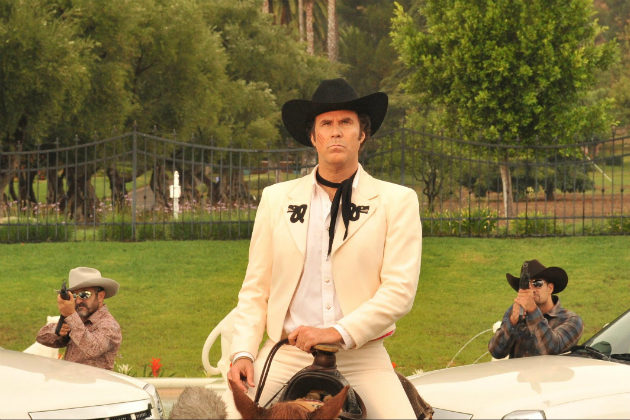 SXSWers will get a peek at Will Ferrell's Spanish-language comedy Casa de mi Padre this week in Austin, but here's a quick taste of what you're in for: Ferrell as a Mexican ranchero singing the moonlit ditty "Yo No Se" in a scene from the film, which is best described as something of a Spanish telenovela satire grindhouse comedy.

Ferrell plays Armando Alvarez, the son of a rancher who falls for the girlfriend (Genesis Rodriguez) of his brother (Diego Luna) and must defend his family from a local drug lord (Gael Garcia Bernal). Efren Ramirez and Adrian Martinez also co-star as Ferrell's ranch hand pals, who join him in a moonlit serenade in the above scene... as cowboys are wont to do.