Exclusive: Hear 3 Songs From Goh Nakamura's SXSW Film Daylight Savings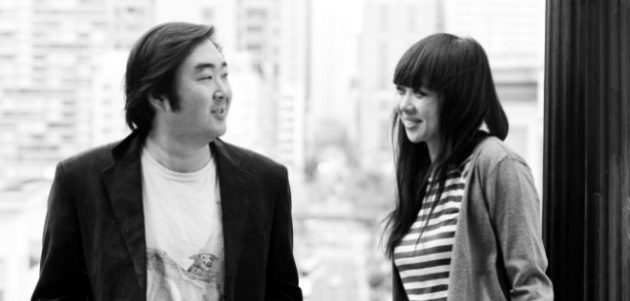 It's too rare that we get to bring the tunes around here, so Movieline is extra-pleased to debut three songs from the soundtrack to the SXSW premiere Daylight Savings — all featuring singer/songwriter (not to mention the film's leading man) Goh Nakamura.

Director Dave Boyle's sequel to last year's Surrogate Valentine bows Thursday in Austin; the official synopsis goes a little like this:
San Francisco-based musician Goh Nakamura (playing himself) is at the height of his career. With a national tour on the horizon and his song being featured in a national TV commercial, Goh has the life he always wanted. When his long distance girlfriend Erika (AYAKO FUJITANI) breaks up with him over Skype, Goh feels lost, as though no one could ever heal his broken heart. One night in San Francisco, he meets a fellow indie musician Yea-Ming (playing herself). Unexpectedly, Goh experiences a special connection with Yea-Ming and finds himself on a road trip with his cousin Mike (MICHAEL AKI) to see her in Las Vegas.
And there's more where this came from, which the filmmakers hope to release on a soundtrack album with a little help from Kickstarter. You can check out and/or contribute to that campaign here. Turn it up!
Follow S.T. VanAirsdale on Twitter.
Follow Movieline on Twitter.