Here's The First Trailer For On the Road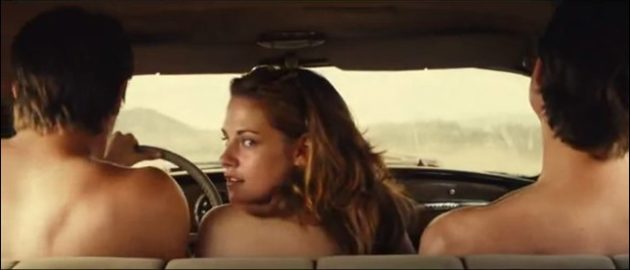 The first trailer for the lonnnng-awaited adaptation of On the Road is here — an international/market spot (the film doesn't yet have US distribution) showcasing Jack Kerouac's shambolic literary stylings and director Walter Salles's ensemble including leads Sam Riley, Garrett Hedlund, Kristen Stewart and a kind of staggering supporting ensemble: Viggo Mortensen? Kirsten Dunst? Amy Adams? Terrence Howard? Steve Buscemi? Elisabeth Moss? You can't Beat it!

Honk. Sorry, it's late. Anyway, fingers crossed this video isn't yanked sooner than this post is published, but fair warning! And probably look for this to debut at Cannes in May.
[via indieWIRE]