Hey NYC! Review Your Favorite Shakespeare Film in 10 Words, Win Tickets to a Special Screening of Shakespeare High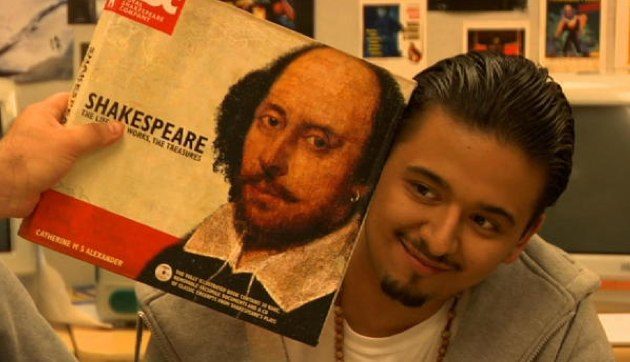 Contest time again! And while our L.A. squad had all the fun last time around, today I'm pleased to offer readers in and around New York City a chance to check out a nifty new doc tying the Bard, cutthroat competition and the winsome likes of Kevin Spacey and Richard Dreyfuss together in a potent nonfiction blend. If you've got this Friday night free and are feeling creative and/or lucky, read on to win a pair of tickets to Shakespeare High.

The festival favorite makes its theatrical debut this weekend at Lincoln Center's Elinor Bunin Munroe Film Center, with director Alex Rokaru and several of the film's young actors in attendance. Check out the trailer:
To win a pair of tickets to the screening this Friday, March 9 at 6 p.m., all you have to do is write a 10-word review — no more, no less — of your favorite Shakespeare screen adaptation. For example:
· Kenneth Branagh showed Olivier how it's done in Henry V.
· Vanessa Redgrave and Ralph Fiennes should whack Oscar over Coriolanus.
· As Bad Shakespeare Movies We Love go, nothing beats O.
Etc. etc. Please post it in ONE of the following places to be considered:
· In the comments section of this post (please remember to sign in with an e-mail address)
· On Twitter with the hashtag #MLgiveaway
· On Movieline's Facebook page (under the Shakespeare High giveaway post)
The deadline to participate is this Thursday, March 8 at noon ET. Your editors will announce the winner shortly afterward.
Thanks in advance for your participation, and good luck!
Follow S.T. VanAirsdale on Twitter.
Follow Movieline on Twitter.