20 Years After Oscar: Silence of The Lambs Holds Up, Jack Palance Not So Much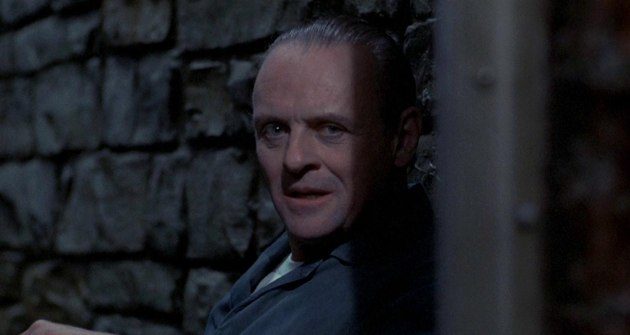 I have no idea how this concept eluded me for two years, but there it is: The 3rd annual 20/20 Awards were announced recently, honoring the best films of 1991 after two decades worth of distance and hindsight. Great idea — even though the event turned out just about as anticlimactically as this year's real thing. That's what happens when Oscar apparently gets it right.

To wit, the Silence of the Lambs once again swept the major categories of Best Picture, Director, Actor, Actress and Screenplay (Adapted), claiming five "Felixes" on the night and leading the way among an unprecedented eight "Odd Couples" to win both Oscars and Felixes. (HA! Cute.) Alas, '91 Supporting Actor Jack Palance and Supporting Actress Mercedes Ruehl were overthrown by John Goodman (Barton Fink) and Geena Davis (Thelma & Louise).
Find the full list of winners below. Congrats to all! (* denotes an Oscar winner)
BEST PICTURE
THE SILENCE OF THE LAMBS*
BEST DIRECTOR
Jonathan Demme – THE SILENCE OF THE LAMBS*
BEST ACTOR
Anthony Hopkins – THE SILENCE OF THE LAMBS*
BEST ACTRESS
Jodie Foster - THE SILENCE OF THE LAMBS*
BEST SUPPORTING ACTOR
John Goodman - BARTON FINK
BEST SUPPORTING ACTRESS
Geena Davis – THELMA & LOUISE
BEST ORIGINAL SCREENPLAY
Callie Khouri – THELMA & LOUISE*
BEST ADAPTED SCREENPLAY
Ted Tally – THE SILENCE OF THE LAMBS*
BEST FOREIGN FILM
DELICATESSEN
BEST DOCUMENTARY
HEARTS OF DARKNESS: A FILMMAKER'S APOCALYPSE
BEST SCORE
Wilson Pickett – THE COMMITMENTS
BEST SONG
Until The End Of The World – UNTIL THE END OF THE WORLD
BEST EDITING
Conrad Buff, Mark Goldblatt, Richard A. Harris – TERMINATOR 2: JUDGEMENT DAY
BEST CINEMATOGRAPHY
Lun Yang – RAISE THE RED LANTERN
BEST ART DIRECTION
Dennis Gassner - BARTON FINK
BEST COSTUME
Valérj]ie Pozzo di Borgo – DELICATESSEN
BEST MAKEUP
THE ADDAMS FAMILY
BEST VISUAL FX
TERMINATOR 2: JUDGEMENT DAY*
BEST SOUND DESIGN
TERMINATOR 2: JUDGEMENT DAY*