Finally! The Kardashians Meet Kubrick in Chilling Shining-Themed Photo Shoot
At long last, the meeting of influential cinema icon Stanley Kubrick and the amorphous multi-headed entity known collectively as The Kardashians has occurred, and here is the photographic evidence: Kendall and Kylie Jenner, younger sisters of Kim Kardashian and the other two from that show you know you watch when no one else is looking, pose a la the creepy twins from The Shining with matriarch Kris Jenner as... uh, you tell me.

This particular photo shoot from the lesser Kardashians' guest visit to America's Next Top Model required its model-contestants to pose as toddlers. Naturally some genius dreamed up this scenario. I mean, all of the classic Kubrick signatures are here in this image, from the bright playroom colors to the clown lurking in the background to the leggy model-contestants posing at Kris's feet to the pastel cut-outs proclaiming "GLAMOROUS" on the wall. "Glamorous" is what Kubrick was all about, right?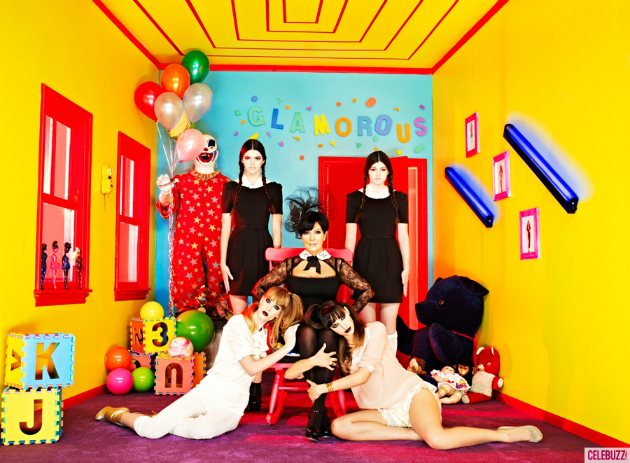 [Celebuzz]