EXCLUSIVE: A Dog, a Gun, and a Serial Killer's Eerie Charm in Clip from Aussie Thriller The Snowtown Murders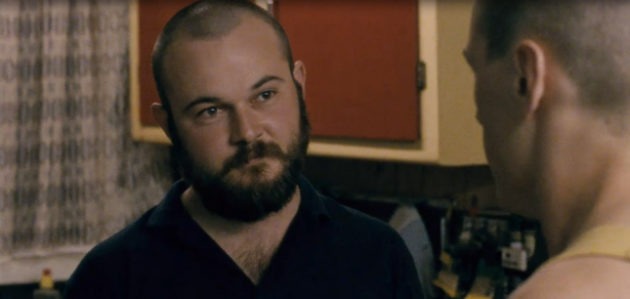 "Shoot the dog." In the vein of powerhouse Aussie import Animal Kingdom comes The Snowtown Murders, a chilling thriller based on the true story of charismatic charmer and sociopathic serial killer John Bunting, who led a band of criminals in South Australia as they kidnapped, robbed, terrorized, and murdered victims from their own community during the '90s. Get a glimpse of the masterful manipulation skills that helped Bunting earn the notorious title of Australia's worst serial killer in Movieline's riveting exclusive clip, featuring Daniel Henshall as Bunting and Lucas Pittaway as his emotionally vulnerable protege -- tasked here with proving himself by committing a heinous act at Bunting's behest.

In her review of the film, Movieline's own Alison Willmore described Henshall's Bunting as "an unassuming monster," and as you can see in the clip below Henshall is wonderfully, and chillingly, unsettling. Director Justin Kurzel's slow-burn pic introduces the notorious killer as a do-gooder savior who steps in to pull an ailing Australian community up by its bootstraps, drawing his group of brethren deeper and deeper into adopting and, frequently, aiding in his own ultraviolent tendencies; by the time the most heinous atrocities have been committed, it can at least be understood just how these neighbors and friends had fallen under Bunting's destructive spell in the first place.
First screened at the Cannes Film Festival (where it won the FIPRESCI Prize -- special mention) as Snowtown, The Snowtown Murders is quite an unsettling but powerful watch, but is worth seeing especially if you're curious about the so-called Australian New Wave. The film hits theaters in limited release today (NYC Friday at IFC Center, 3/15 in LA at the Egyptian) but can already be viewed now on IFC Midnight VOD.
Follow Jen Yamato on Twitter.
Follow Movieline on Twitter.