The Good News and Bad News About Today's Godfather Re-Release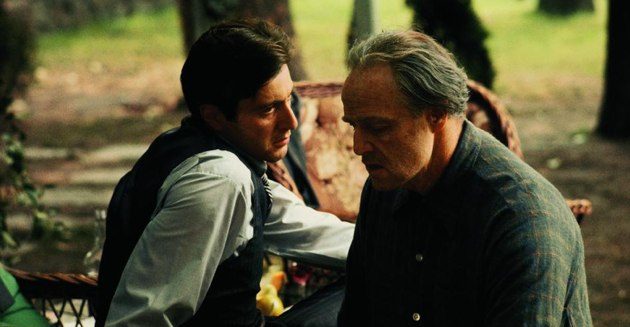 Good news! In honor of The Godfather's 40th anniversary, Paramount is re-releasing Francis Ford Coppola's classic in theaters for one day only. Bad news: That day is... today. Thanks for the notice, guys! Hope you didn't make plans? It might not matter anyway, because even worse news awaits residents of the two biggest, most populous media markets in the country.

According to the studio, the re-release will hit 55 Cinemark theaters for one day only; there, at one of apparently two screenings apiece, you can see the restored 1972 Oscar-winner in all its big-screen glory. (With surround sound! Bring on the toll-booth scene!) By "you," however — more bad news ahead — I mean "filmgoers who live outside New York and Los Angeles"; according to Cinemark's handy list of participating venues, the closest theaters to each city are in Stroudsberg, Penn., and Huntington Beach, respectively. An offer I can't refuse, eh? Watch me.
Anyway, it wouldn't be fair to hold Stroudsberg's (or Louisville's or Orlando's or even San Francisco's) good fortune against it, so go on. Call in sick, already! You've got a date with Khartoum!
[Cinemark]