Richard Dreyfuss or Nick Nolte: Who Was Crazier on Oscar Night?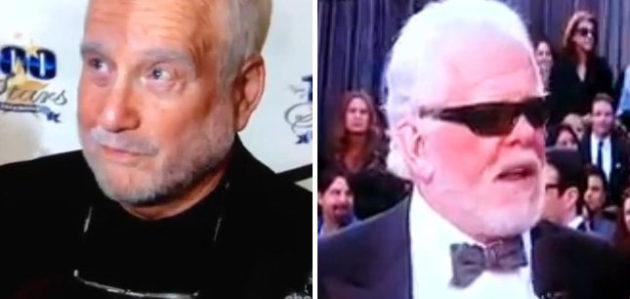 It wasn't all tepid, frustrating and demoralizing Sunday night at the Oscars. We'll always have the red carpet with all its bitchy tweets, tuxedo sabotage, wheelchair awkwardness and wackadoodle screen vets getting the live, televised attention they so richly, richly deserve. Take Richard Dreyfuss and Nick Nolte, for example. Who was crazier?

Oscar-winner Dreyfuss practically melted with contempt for the whole post-Oscar scene, veering from modulated bickering to some rant about retiring from movies, the Constitution, the conservative political patrons the Koch brothers, and... Well, here. Watch:
It made for a fine complement to the evening's earlier red-carpet batshittery, with nominee Nolte making the most of his face time by discussing crows, pinball machines and whatever else his interviewer brought up (when he could hear and/or understand her):
Are you thinking what I'm thinking? Down and Out in Beverly Hills: The Senior Years? Someone find Bette Midler, let's get on this!
Follow S.T. VanAirsdale on Twitter.
Follow Movieline on Twitter.