CG Monsters, Villains Star in Slightly More Coherent Wrath of the Titans Trailer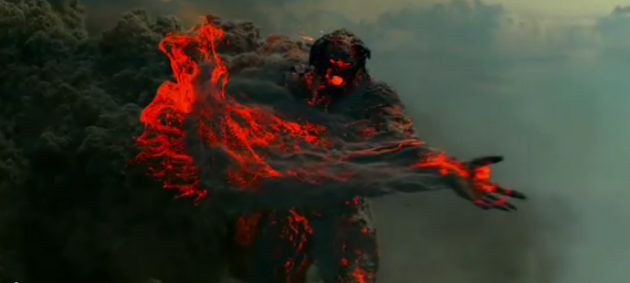 Forget John Carter's controversial budget woes and terrible tracking for a minute; Wrath of the Titans has been threatening to be the first big biff of 2012 since it was announced, thanks largely to its poorly received predecessor, Clash of the Titans. The sequel's initial Marilyn Manson-themed trailer didn't help, either, but Warner Bros. have thankfully tightened things (and stopped lingering on Sam Worthington's Kenny Powers 'do) for a new trailer that actually promises some fantastic CG creature work. Bring on the lava monster thingy!

Wrath of the Titans picks up ten years after the events of Clash, with Perseus (Worthington) tapped once again by Zeus to save the world, this time from the nefarious Titans and Olympian plotters we glimpsed in Immortals. (Thanks for that primer, Tarsem!) This time around Rosamund Pike is along for the ride as the warrior queen Andromeda, as well as folks like Toby Kebbell and Bill Nighy.
This trailer tightens things up a bit, explaining the set up (Liam Neeson's Zeus is under attack!) and packing a ton of CG creature looks into the span of a minute and a half. Honestly, that's shaping up to be the draw of this Jonathan Liebesman-helmed sequel. All I want to see is some believable lava smoke monster giant action. The movies never get those guys quite right.
Wrath of the Titans will debut March 30.
[via ComingSoon]