Edgar Wright to Direct Johnny Depp in Night Stalker Remake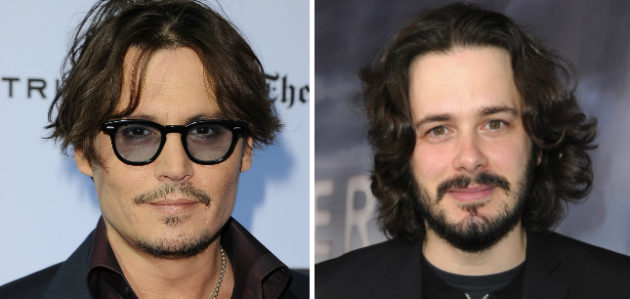 In what seems like a smart move for everyone involved, Disney has hired Edgar Wright (Scott Pilgrim, Shaun of the Dead) to direct Johnny Depp in The Night Stalker, a feature remake of the 1972 ABC made for TV movie of the same name and the series spin-off it inspired. The property follows reporter Carl Kolchak, whose investigations into criminal happenings lead him to all manner of supernatural villains; Depp will star as Kolchak, which sounds promising given Wright's proven track record in genre work, even if it feels like similar stories have come and gone of late with nary a blip (the Vegas-set, vampire-themed Fright Night remake, for one).

Despite the commercial disappointment of Scott Pilgrim (which nevertheless, it should be noted, went on to become a cult hit), the film demonstrated Wright's strength of vision and knack for refreshing, energetic storytelling -- qualities woefully lacking in Depp's last few projects, with the exception of Rango. Even in the well-loved and storied character of Jack Sparrow in the fourth Pirates of the Caribbean there was a glint sadly, noticeably missing from Depp's eyes. Call it passion, or inspiration, or energy; Depp can pull off a starring turn in his sleep, but he's at his best when paired with directors with strong creative visions.
Meanwhile, the Disney gig also seems like a step up for Wright, who co-wrote The Adventures of Tintin and is attached to Ant-Man but has yet to shake off the specter of Scott Pilgrim. But assuming a decent writer is tapped to pen a script, and assuming Disney finds a way to sell it better than it has this season's big budget pic John Carter, Night Stalker could give all involved a strategic career boost. Fingers crossed!
• Disney Taps Edgar Wright To Helm Johnny Depp In 'The Night Stalker' Feature Redo [Deadline]