President's Day Weekend Receipts: Safe House Leads Lucrative Holiday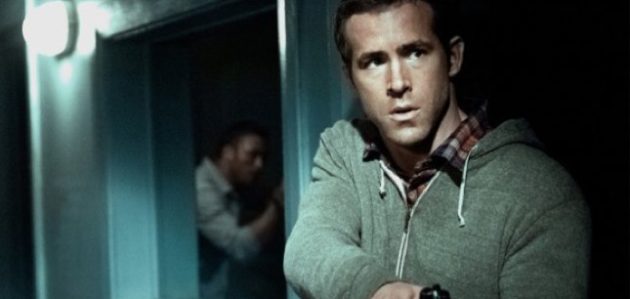 It was indeed a very happy President's Day Weekend in Hollywood, where studios enjoyed the rare treat of five wide February releases raking in $20 million or more. The bad news? The two newest ones brought up the rear. Sorry, Nicolas Cage and Reese Witherspoon — your Holiday Weekend Receipts are here.

[All figures are four-day weekend estimates.]
1. Safe House
Gross: $28,40,000 ($82,600,000)
Screens: 3,121 (PSA $9,100)
Weeks: 2 (Change: -29.3%)
There are a few big winners among this weekend's successes, but I'll go with Ryan Reynolds as the biggest: On the one hand, the guy can't open anything no matter how desperately his agents or producers want him to be able to. On the other, there is no better box-office second fiddle alive short of maybe Jeremy Renner, who wouldn't hold that distinction for long anyway with both The Avengers and The Bourne Legacy on deck to refine both his blockbuster ensemble and leading-man creds. So go on, Hollywood! Let Reynolds back up your 57-year-old action star today!
2. The Vow
Gross: $26,600,000 ($88,527,000)
Screens: 2,958 (PSA $8,993)
Weeks: 2 (Change: -35.4%)
Channing Tatum and Rachel McAdams aren't shabby performers, either, both en route to their leading their first non-franchise $100 million grosser. Unless The Vow 2 is en route starring a certain rat and a churro, which I'm not sure counts, but you tell me.
3. Journey 2: The Mysterious Island
Gross: $26,400,000 ($59,516,000)
Screens: 3,500
Weeks: 2 (Change: -3.4%)
There's no doubt that just scraping below $60 million in 10 days of release is a let-down for all involved (except for Michael Caine, I guess, as long as the check cleared), but a 3.4 percent drop? Yowza. Not bad at all, especially opposite...
4. Ghost Rider: Spirit of Vengeance
Gross: $25,700,000 (new)
Screens: 3,174 (PSA $6,397)
Weeks: 1
I don't know where this creative development lands Nicolas Cage on his quest to become screen acting's version of Led Zeppelin. Maybe it would be easier to break it down to Zeppelin song-title analogues, like, "What Is and What Should Never Be" or "Sick Again." Any others?
5. This Means War
Gross: $20,400,000 (new)
Screens: 3,189 (PSA: $6,397)
Weeks: 1
Needs less Pine, more pudding.
[Figures via Box Office Mojo]
Follow S.T. VanAirsdale on Twitter.
Follow Movieline on Twitter.