Who Knew? Something Called Dorothy and the Witches of Oz is Apparently Opening Friday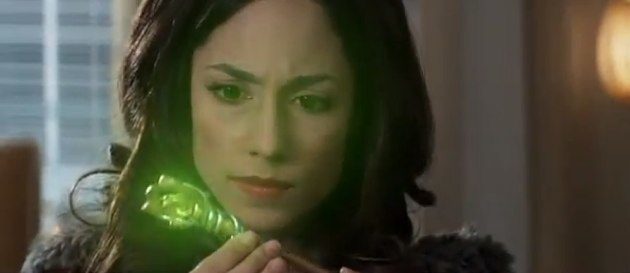 Can't wait for Sam Raimi's star-studded, mega-budget Oz: The Great and Powerful? How about a low-budget, modern-day twist on the L. Frank Baum classic featuring Dorothy as a children's book author (and Kansas transplant, natch) in Manhattan and co-starring Lance Henriksen, Billy Boyd and Christopher Lloyd? Oh. Well anyway, here's the latest on Dorothy and the Witches of Oz, the erstwhile little-seen mini-series that by all appearances this weekend should become a little-seen theatrical release.

Writer-director Leigh Scott's film reportedly has one of the more roundabout broadcast/distribution records of any recent movie (save for Margaret, perhaps), but will finally come to theaters Friday. By "theaters," I mean "four venues in Arizona," with three more to follow Feb. 24 in Kansas and Kentucky. The film itself, meanwhile, appears pretty deeply NYC-centric -- because no one's ever imposed that twist on the Oz legend before:
It does kind of look better than This Means War, right? And in "glorious 2D"! Well-played, team. Arizona, you are in luck!
[via Big Hollywood]