Halle Berry Is Back, and Swimming with Sharks, in Dark Tide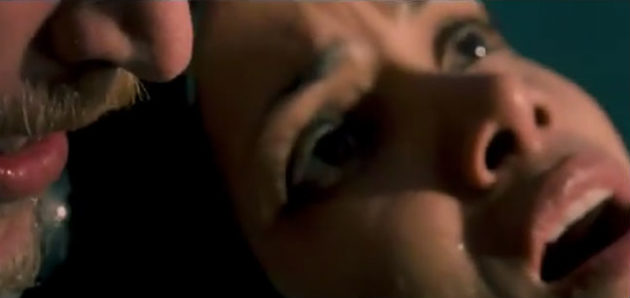 That's not a metaphor -- in the sea-bound thriller Dark Tide, Halle Berry makes her return to the spotlight as a diving expert convinced to come face to face once again with the kinds of Jaws-esque sharks that traumatized her years ago. This means the one-time Bond girl's back in a bikini, if you care about that kind of thing. Watch the trailer after the jump and decide if this is going to re-energize Berry's career.

Dark Tide is helmed by Top Gun actor-turned-filmmaker John Stockwell, who previously directed Blue Crush and Into the Blue (not to mention Crazy/Beautiful, Turistas, and others). One look at the trailer for Dark Tide and it's apparent Stockwell is in his wheelhouse; not only is this yet another lady-fronted watery tale, a la Blue Crush, it's also a glossy exotic travelogue of sorts, a la Into the Blue.
The film stars Berry and real-life flame Olivier Martinez as a couple of divers paid the big bucks to take a client out for shark dive sans cage. But when they agree to it, things start to unravel. Someone's getting pruny fingers!
Verdict: Looks to rank a smidge above direct-to-DVD.
Follow Jen Yamato on Twitter.
Follow Movieline on Twitter.