Hacked Syrian President Bashar Assad Learned Nothing From Spaceballs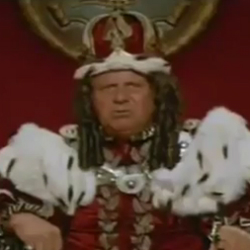 Sunday night, hacker group Anonymous worked its way into 78 email accounts belonging to Syrian President Bashar Assad and his ministry officers. Among the discoveries: Damning emails that suggest Assad was trained to manipulate facts in his ABC News interview last year with Barbara Walters, in which he denied that his government was targeting its own citizens in violent clashes that have rocked his country for nearly a year. And to think, it all might've been prevented if Assad and his tech guys had heeded the lessons of information security learned from Mel Brooks' Spaceballs...

In the least, they could've made it a bit harder for Anonymous to break in; according to reports, many of the hacked email accounts were protected with the password "12345." Sound familiar, King Roland?
Take it away, Dark Helmet!
Meanwhile, head to Haaretz for more on the leaked emails, including point-by-point lessons in spinning the ongoing Syrian conflict for American media sent to Assad by a press attache.