VIDEO: Lucky Nebraskans Treated to Latest Will Ferrell Old Milwaukee Spot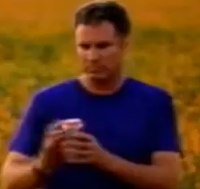 Wow! What a Super Bowl! Sorry, Patriots fans, maybe next year. (Though probably not.) As a consolation, here's a new TV spot for Old Milwaukee beer, featuring the brand's periodic pitchman Will Ferrell. Or at least it's new unless you live in North Platte, Nebraska -- the only broadcast zone in which the commercial aired during Sunday's big game.

This marks the latest lo-fi, small-market incursion for Ferrell, who previously shilled for the brewer on local stations on Davenport, Iowa, and Terre Haute, Indiana. I'd take 10 of these over another second of that Matthew Broderick commercial, seriously.
[via Deadspin]