Pundit Poll: Critics Name the Best Film of Sundance 2012
As the 2012 Sundance Film Festival drew to a close with a flurry of sales, Movieline posed THE question to a panel of critics and bloggers: What was the best film of this year's festival? While many of Sundance's high profile offerings came and went with a whimper, a few notable titles rose to the top of Movieline's poll; fest darling and Grand Jury Prize winner Beasts of the Southern Wild earned wild praise among our pundits, for example, but so too did some of this year's more controversial entries. Hit the jump to see which top films the critics picked.

The results of Movieline's Sundance 2012 poll of critics and writers from around the blogosphere (who had the option, alternately, to name their favorite film at Sundance):
THE RESOUNDING FESTIVAL DARLING:
BEASTS OF THE SOUTHERN WILD, dir. Benh Zeitlin (pictured top and below)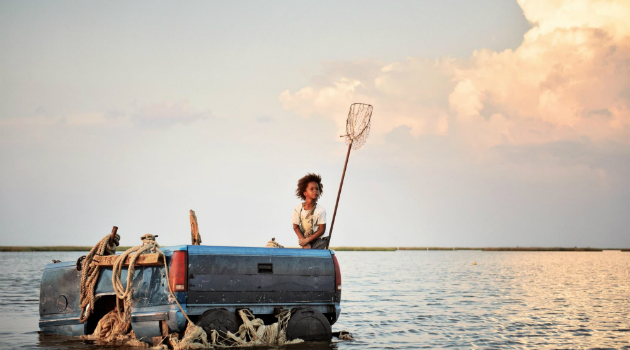 Marlow Stern (@MarlowNYC)
Assistant Culture Editor, Newsweek/ Daily Beast
"My pick would have to be Benh Zeitlin's wondrous debut, Beasts of the Southern Wild. A visually resplendent fairy tale for post-Katrina America, it's like a cross between Mad Max and The NeverEnding Story, and boasts one of the greatest child performances of all-time by newcomer Quvenzhané Wallis."
--
Katey Rich (@kateyrich)
Editor in Chief, Cinema Blend
"At this point it's the obvious pick, but it had more imagination and soul and heart than anything else I've seen here, and instead of trying to fit into a certain box of what people might want to buy, it was completely unique-- and got a great distributor anyway."
--
Alex Billington (@firstshowing)
Owner/CEO, First Showing

"The experience I had watching this reminded me of the first time I saw City of God. It's a phenomenal film, made with pure passion from everyone involved. Like a truly incredible film should, it takes you on an amazing journey to 'another world,' down to southern Louisiana, that you will never forget once you've seen it."
--
Ryland Aldrich (@rylandaldrich)
Festivals Editor, Twitch Film

"Beasts of the Southern Wild is the kind of remarkable film that rekindles your passion for independent cinema. Pure magic."
--
Devin Faraci (@devincf)
Editor in Chief, Badass Digest
"Isn't this why we have Sundance, to find small, unique and magical films like this? Over the years the festival has been heavy on Fox Searchlight-ready Little Miss Sunshine bullshit, but Benh Zeitlin's film is a true work of visionary art -- beautiful, moving and absolutely cinematic."
--
THE CONTROVERSIAL MUST-SEE:
COMPLIANCE, dir. Craig Zobel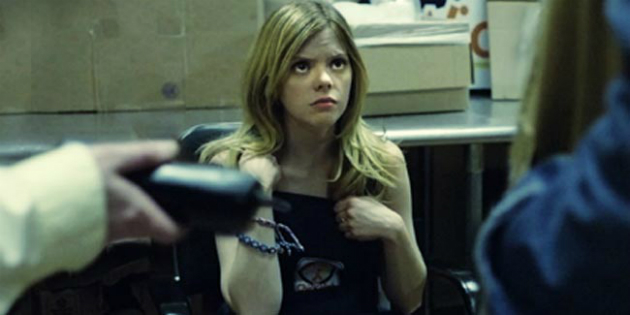 Tim Grierson (@timgrierson)
Critic, Screen International
"The best sort of 'controversial' film: the kind with intelligent, heartfelt things to say about power and gender that never stoops to mere provocation. With this and his first movie, Great World of Sound, writer-director Craig Zobel is quickly establishing himself as a first-rate filmmaker who understands the rhythms and worries of ordinary American lives. It's a shame more independent filmmakers don't."
--
Kate Erbland (@katerbland)
Film School Rejects/Box Office Magazine
"My pick for the best film I saw at Sundance is a no-brainer, which is somewhat ironic, considering that the film is about people not using their noodles. Craig Zobel's Compliance is both exceedingly well-made and incredibly hard to watch. A film about human stupidity and obedience, it was one of the festival's most controversial outings -- and one of the festival's absolute must-sees."
--
THE INDIE CHARMER:
SAFETY NOT GUARANTEED, dir. Colin Trevorrow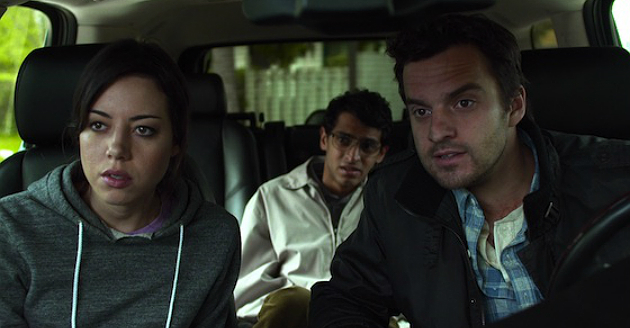 Sean P. Means (@moviecricket)
Movie critic, The Salt Lake Tribune
"A comedy with a fine balance of hope and cynicism, realism and fantasy, laughter and touching moments. Aubrey Plaza and Mark Duplass were perfect."
--
Ethan Anderton (@Ethan_Anderton)
Managing Editor, First Showing
"This is exactly the kind of quirky original comedy I love discovering at Sundance and the fact that it focuses on time travel just makes it that much more enticing. It's not just the laughs that make this a treasured favorite of the festival, but it's the mystery throughout as our characters keep turning over rocks and discovering new twists and mysteries that lead to one of the most satisfying payoffs I've ever seen at the end of a film."
--
CRITICS' PICKS -- THE BEST OF THE REST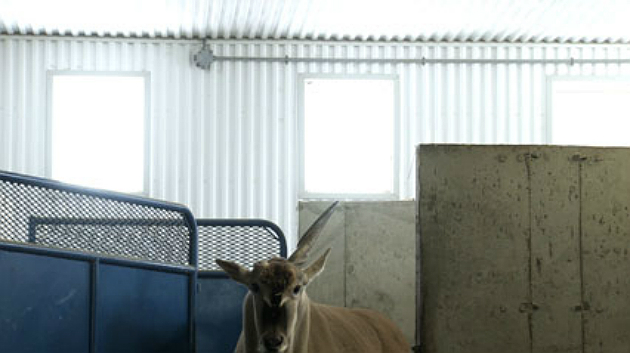 Robert Koehler (@bhkoe)
Film critic, Variety/Filmlinc.com/Cinema Scope/Espresso (Lisbon)
BESTIAIRE, dir Denis Côté (pictured above)
"The world premiere in Sundance that was most totally committed to cinema, and the most thoroughly committed to respecting the audience's capacity for watching and listening. It's also Côté's saddest film, an observational elegy to the human incarceration of nature."
--
Justin Lowe (@CinemaPlanet)
Film critic, The Hollywood Reporter
BONES BRIGADE: AN AUTOBIOGRAPHY, dir. Stacy Peralta
"Another memorable milestone in Peralta's unparalleled documentation of skate culture, featuring some of the top athletes from the second wave of pro skateboarding." [Review]
--
Eric Kohn (@erickohn)
Senior Editor and Film Critic, Indiewire
THE COMEDY, dir. Rick Alverson
"A powerful generational statement that boils down the stereotypical white male hipster to recklessness and boredom, combining into an equation of utter despair. Fascinating for the exact reason it pissed so many people off."
--
Erik Davis (@ErikDavis)
Managing Editor, Movies.com/Contributing Editor, Fandango
THE END OF LOVE, dir. Mark Webber
"Sure, Beasts of the Southern Wild may have run away with Sundance this year, but the second most ambitious film in U.S. Competition was this experimental, wholly-improvised drama written and directed by Mark Webber. Using his own two-and-a-half-year-old son as a co-star (without telling him, no less), Webber weaves a sad, emotional story about love, loss and single parenthood that punches the gut and warms the heart."
--
Jordan Hoffman (@jhoffman6)
i09/IFC
EXCISION, dir. Richard Bates, Jr.
"It's Dario Argento's Heathers or David Cronenberg's Some Kind of Wonderful. Dark, gross and weird."
--
Edward Douglas (@EDouglasWW)
Associate Editor, Coming Soon
LIBERAL ARTS, dir. Josh Radnor
"Having never seen Josh Radnor's first movie, I didn't know what to expect, but he tackles the romantic comedy genre with a clever script that's seriously funny and romantic. Not since (500) Days of Summer have I experienced such a terrific reaction to a movie at the Eccles, and I was right there with the audience in rooting for Radnor's character as he tried to figure out what he wants. I have a feeling this is a movie I'll enjoy more every time I see it, too."
--
Mali Elfman (@screencrave)
Editor, Screen Crave

ROBOT AND FRANK, dir. Jake Schreier
"Witty, funny, meaningful, enlightened and brilliantly acted by Frank Langella. The film takes a high concept premise and a character driven plot and turns it into a wonderfully executed experience."
--
Todd Gilchrist (@mtgilchrist)
The Playlist
SEARCHING FOR SUGAR MAN, dir. Malik Bendjelloul
"Although I absolutely loved The Raid for its spectacular, nonstop fight choreography and poetic simplicity, the best film I saw at Sundance was probably Searching For Sugar Man. A really terrific portrait of a forgotten (or more accurately, never-discovered) musical artist named Rodriguez, the documentary starts off as a mystery about his identity and his disappearance, and evolves into a redemption story for a man whose contentment with modest success makes him deserving of so much more of it."
--
Logan Hill (@loganhill33)
Senior Editor, GQ
THE SURROGATE, dir. Ben Lewin
"With wry wit, abrasive Bahstan accent, and a lot of soul, John Hawkes makes this film far more than a disability weepie, and couldn't ask for better partners than Helen Hunt and William H. Macy."
Browse Movieline's Sundance 2012 coverage here.
Follow Jen Yamato on Twitter.
Follow Movieline on Twitter.