Sundance Diary: Stephen Frears and Spike Lee Stumble, Stymie with Sundance Selections
Coming to Sundance with new films in the Premieres section, both Stephen Frears and Spike Lee were navigating new terrain, a pair of established directors seeking distribution for their independent features. Frears' betting memoir/dramedy Lay the Favorite went first, premiering to dismal reviews Saturday night. Lee's Red Hook Summer, a hotly anticipated entry that brings him back to his Brooklyn wheelhouse after the underperforming WWII pic Miracle at St. Anna, followed Sunday, drawing mixed initial reactions from Twittering press.

The Frears, as I shall call it, should turn out to be the bigger critical fail of the two. Based on Beth Raymer's book detailing her experience in the world of sports betting, it's an annoyingly bright, tone-deaf character comedy-drama built around a ditzy young stripper (Rebecca Hall) who finds she's good at running numbers and becomes a betting agent in Vegas under veteran Bruce Willis; when the attraction between them complicates things, Beth strikes out on her own and, through a series of near-felony crimes and poor decisions, learns to grow up, kinda.
It's a shame that Hall, one of the best actresses to emerge of late, is stuck putting on one of the most grating voices and personalities in recent memory here. Transformed into a daisy dukes-wearing, hair-twirling, ditzy coquette who speaks in a breathy prattle, she comes off like a selfish, immature savant in a stripper's body. On the flip side, Willis does nice work as Beth's married, simpatico boss Dink, and Frank Grillo and Wayne Pére breeze in to perk up the proceedings as assistant bettors, though Vince Vaughn ratchets the manic energy to 11 as a rival agent. But Frears is too enamored of his colorful cast of zany characters -- including a trophy wife played by Catherine Zeta-Jones, Laura Prepon sporting a turrrible Southern drawl, and Joshua Jackson as the only normal character in the film -- to realize how little we care about most of them.
I watched a dozen people around me walk out during the film's premiere. Since this is Sundance this could've meant nothing, since they might have been buyers doing their thing. But if they hadn't been, if they had been regular festival-goers who simply valued their time too much to finish the film, I wouldn't have been surprised. Either way, I kind of wish I'd joined them.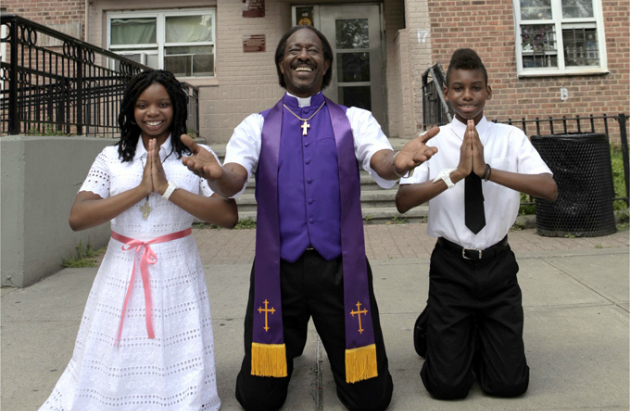 This was not quite the case for Spike Lee's Red Hook Summer, however (which I see Monday morning). Word following Sunday's premiere was sharply divided, with reactions ranging from praise-filled ("Spike Lee's RED HOOK SUMMER is a passionate, painful love letter to Brooklyn, NYC, black America & the black church,
Tweeted Salon's Andrew O'Hehir. "Very special movie.") to derisive ("...one of the worst movies to ever premiere at #sundance," declared ComingSoon's Ed Douglas). Some, like CinemaBlend's Katey Rich, expressed a need to deliberate further before passing judgment: "Already regretting instant Red Hook Summer reaction. I need more time to let it settle. Forget everything I said!"
Stay tuned to Movieline's Sundance coverage for more on Red Hook Summer and Spike Lee.
Follow Jen Yamato on Twitter.
Follow Movieline on Twitter.