Michael Biehn Plays My Favorite Scene: Are You Talking to Him?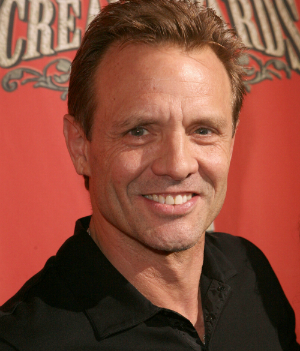 He's stared down the Terminator, tangled with aliens, and faced off against Doc Holliday with nary a glimmer of fear, so suffice to say Michael Biehn's no stranger to playing hardened, iconic screen bad asses. (Think Biehn's played tough? Just wait and see him mean, nasty, and unraveling at the seams in this week's apocalyptic horror The Divide, a film whose production was reportedly a nightmare in itself.) But early on, Biehn says, he wasn't so sure how serious he should be about acting – that is, until he saw Robert De Niro in a riveting classic role that convinced him that this was his calling.

"When I first moved out to Los Angeles I was thinking, you know, I wanted to be an actor but I didn't really know what acting was about," said Biehn, who began his career at the age of 22 playing teenagers in films like Coach and Grease. "I thought if I could be a model, or even do commercials and stuff like that for the rest of my life, I'd be happy."
What kept Biehn from going down that path? Robert De Niro, whose Oscar-nominated turn as the unstable Travis Bickle in Paul Schrader's Taxi Driver left a lasting and significant impact on the young Biehn.
"I saw Taxi Driver," he explained, "and Taxi Driver kind of saved my life. The scene where Robert De Niro is looking at himself in the mirror saying, 'You talkin' to me? You talkin' to me? Who the hell else are you talkin' to?' That's the scene that changed my life by changing my attitude about acting."
Biehn's probably not alone in this fine My Favorite Scene choice, a scene that ranked at #10 on AFI's 100 Years… 100 Movie Quotes and is among the most iconic moments in '70s American cinema. Watch it below and just think: Thanks to this, we got Michael Biehn. Mr. De Niro, we are talking to you.
Get more My Favorite Scenes here.