Can Bill O'Reilly, Ridley & Tony Scott Top These Other Past and Future Retellings of Lincoln's Assassination?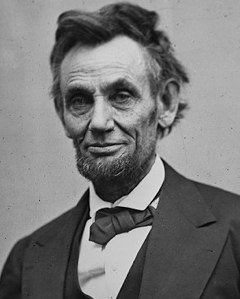 In 1865, actor and Confederate loyalist John Wilkes Booth assassinated President Abraham Lincoln in the balcony of Ford's Theatre, committing one of the most notorious crimes in American history. In 2013, Fox News talking head Bill O'Reilly will team up with Tony and Ridley Scott for a two-hour National Geographic documentary exploring the events surrounding Lincoln's death, adapted from Killing Lincoln: The Shocking Assassination That Changed America Forever, co-written by O'Reilly and Martin Dugard. But with so many previous Lincoln assassination projects in the ether, what new ground can O'Reilly and the Scott brothers tread in Killing Lincoln?

Lincoln's death, of course, was so violent, tragic, and significant an event that it inspired many a filmmaker over the years. D.W. Griffith made a film in 1930 -- his second screen depiction of the act -- entitled simply Abraham Lincoln, that examined the president's life, taking a few creative liberties along the way. (You can watch it here in its entirety, if you're so inclined.) In the same decade, John Ford made two movies with ties to Lincoln: The Prisoner of Shark Island, about the doctor who tended to Booth after the attack on Lincoln, and Young Mr. Lincoln, which focused on the future president's career as a young lawyer. And as the decades went on, scores more depictions of Lincoln's life and death were committed to celluloid as generation after generation of filmmakers sought to mine the event for the social and historical significance it bore to the shaping of America.
Unfortunately, other attempts, like Robert Redford's recent The Conspirator, proved downright snoozeworthy. Hence, it seems, O'Reilly and the Scott brothers' attempt to jazz up the Lincoln saga with "feature-like re-enactments, rare historical archives and CGI." CGI! O'Reilly and Dugard's 2011 nonfiction book promised "history that reads like a thriller." Set your DVRs for high intrigue at Ford's Theatre!
(And if that's not enough Honest Abe for ya, there's also Steven Spielberg's Daniel Day-Lewis-starring Lincoln biopic and the promising Abe Lincoln: Vampire Hunter coming up later this year.)
Regardless of how much adrenaline the O'Reilly factor pumps into recreating Booth's dastardly attack in Killing Lincoln, I'm not sure it could stand up to the rollicking menace of this recreation, as seen in the major motion picture National Treasure 2: Book of Secrets:
Or: Might it unearth new theories regarding what motivated Booth to pull the trigger, a la Family Guy?
In any case, there's no way Killing Lincoln can capture the truth of the event quite like this sketch from The Whitest Kids U Know. I'm pretty sure this is totally historically accurate.