Can Rob Marshall Be Entrusted with Into the Woods?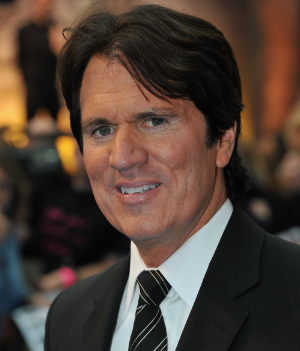 In spite of the role he played in bringing the movie musical back into prominence, Rob Marshall has been, shall we say, a bit inconsistent over the years. This goes for his work within the musical genre, from the Oscar winning Chicago to the messy Nine, as much as his direction of non-musical films (Memoirs of a Geisha, I'm looking at you). Just look to his most recent effort, Pirates of the Caribbean: On Stranger Tides; commonly accepted as the weakest entry in the series, a sequel that hardly justifies its own existence, it's nevertheless brought in $1 billion for Disney to date. And so, let's discuss: Can Rob Marshall be trusted to adapt Broadway's Into the Woods?

On the one hand, musicals are right in Marshall's wheelhouse. With a background in theater and six Tony nominations under his belt, he transitioned from stage to screen with 1999's telefilm Annie, followed by Chicago in 2002, which won the Oscar for Best Picture and reignited Hollywood's interest in the genre.
When Marshall stepped out of that comfort zone in 2005, the result was the woefully misguided adaptation Memoirs of a Geisha, a film that demonstrated an undeniably gorgeous visual flair but little grasp of anything else. Even when he returned to musical source material in 2009 with another Broadway adaptation, Nine, mixed reviews pointed to Marshall's directorial weaknesses rather than the cast or script.
Then came Pirates of the Caribbean: On Stranger Tides, a blockbuster sequel whose enormous success belies the overwhelmingly negative critical reaction it garnered upon release. Not particularly well shot or edited, with star Johnny Depp running away with the picture while simultaneously appearing to phone it in, Pirates 4 isn't an encouraging barometer for judging what Marshall can do with copious resources at hand. So how might he handle Into the Woods?
Into the Woods hit Broadway in 1987 with music by Steven Sondheim and book by James Lapine (who will also pen the film adaptation), a worlds-colliding fantasy merging some of the best known fairytales into the story of a Baker, his wife, and their myth-bending quest to start a family, a post-modern exploration of when fairytales stop being cutesy and start getting real. Best known with Bernadette Peters and Joanna Gleason headlining its original run, the musical went on to win multiple Tony and Drama Desk awards.
In a post-Shrek age of renewed interest in fairytale films -- especially those that, like last year's Red Riding Hood or the upcoming Snow White and the Huntsman, tweak the legends in fresh, often subversive ways -- it's no surprise that Disney's interested in bringing the long-gestating Into the Woods film to fruition. And given Marshall's track record of commercial success with the studio and his experience in the musical genre, it's a fit that makes total sense. (Marshall's production company with John DeLuca, LUCAMAR Productions, signed a "multi-year, first-look deal" with Disney to commemorate the milestone.)
The question is, how will Marshall handle Into the Woods? (For what it's worth, he's also attached to a Thin Man remake with Johnny Depp to star.) He seems a safe enough choice when there's a strong, established sense for the material; with Lapine onboard to translate the stage-y work for the screen medium, it should remain conceivably faithful enough for fans, as long as it doesn't feel '80s-dated. Take a trip down memory lane to the 1988 Tony Awards for a taste of the magic in Into the Woods (with Phylicia Rashad subbing in for Peters!) and tell me how you see this adaptation working out.
Follow Jen Yamato on Twitter.
Follow Movieline on Twitter.