Great, Matthew Fox Is Set to Be the Latest White Man to Save Japan
Hollywood has a long history of sending white dudes to Japan to A) fall in love with a local hottie and B) somehow save Japan itself, and that irksome trend shows no sign of ending, to my dismay. The latest Caucasian hero set to do so is LOST's Matthew Fox, who's signed on to play real-life figure General Bonner Fellers in Peter Webber's Emperor, a "nail-biting political thriller" about post-World War II diplomacy…and Fellers' love affair with a Japanese woman. Sigh. Of course.

I've got no problem with stories about Americans in Japan, or interesting cinematic studies about cultural exchange or ninjas or whatever. But why, when Hollywood looks to Japan, must it so often come down to a white man immersing himself in Japanese culture, always through the love of an exotic Japanese flower, then becoming the one person upon whom the fate of the Japanese people, their code of honor, etc. rests?
In 1958 said hero was John Wayne – the quintessential icon of American masculinity – playing real life diplomat Townsend Harris in John Huston's The Barbarian and the Geisha. Harris, appointed Consul-General to Japan in the late 1800s, is known for opening the isolated nation to trade with the U.S., indelibly heralding the onset of modern Japan. Legend has it Harris's treaty negotiations were greased by the assignment of a teenage geisha to his bed, a rumor dismissed as fabrication that nevertheless figures heavily into the film, because how could it not?
A decade later, even super spy James Bond went native, so to speak, donning "ethnic" make-up to blend in with the Japanese in 1967's You Only Live Twice. He plays house with Kissy Suzuki, then saves Japan (and, okay, the entire world) from evil Ernst Stavro Blofeld.
Fast forward to 1992 for another memorable instance of the Western fish out of water becoming the salvation of the Japanese, albeit in a decidedly different scenario: Mr. Baseball. Tapping into the popularity of America's pastime in the land of the rising sun, the sports comedy nevertheless reverted to the old formula, with baseball pro Tom Selleck grudgingly learning the ways of life in Japan through the love of his Japanese manager's daughter, then leading the floundering Chunichi Dragons to the championships.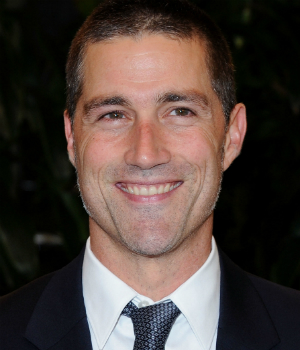 Which brings us to the best-known instance of a white hero saving the very essence of Japanese historical culture: Tom Cruise and The Last Samurai. As disillusioned Civil War veteran Capt. Nathan Algren, Cruise flits to Japan to train the Imperial Army in using newfangled firearms, where he's captured by samurai and falls for the winsome widow whose husband he killed in battle. Assimilating with his captors, Algren joins their modest ranks and, when the samurai class is eradicated by a modernizing Japan, he is the one to remind the Emperor never to forget the legacy of bushido. Who's the last samurai, then? Tom freaking Cruise. Wrong, wrong, wrong.
(Also see: Steven Seagal's Into the Sun, the 2005 Yakuza actioner about an American hero who cleans up Tokyo because the locals can't handle it.)
So here comes Matthew Fox with the next in this tiresome subgenre. Described as "an epic story of love and understanding set amidst the tensions and uncertainties of the days immediately following the Japanese surrender at the end of World War II," Emperor promises more of the same:
"Fox will play the title role of General Bonner Fellers, one of MacArthur's leading Japanese experts, who is charged with reaching a decision of historical importance: should Emperor Hirohito be tried and hanged as a war criminal?

Interwoven with this nail-biting political thriller is the story of Fellers' love affair with Aya, a Japanese exchange student he had met years previously in the U.S. Memories of Aya and his quest to find her in the ravaged post-war landscape help Fellers to discover both his wisdom and his humanity and enable him to come to the momentous decision that changed the course of history and the future of two nations."
A white Western observer/hero in Japan? Check.
Tasked with the "salvation" of Japan (by exonerating the Emperor in order to use his influence to control the Japanese people post-war)? Check.
Romantically involved with a Japanese woman, just because? Ugh. Check.
Female characters are written all the time just to serve the purpose of prompting a hero's emotional arc, so this is nothing new, if still worrisome. (See: Poor Scarlett Johansson and Elle Fanning in We Bought a Zoo, there just to make the male protagonists feel and give them someone to talk to.) But Fellers's true story is interesting on its own without leaning on some exotic Japanese love interest as a crutch; the tale of an American propaganda genius who figured out first how to demoralize Japanese troops to win the war, then how to humanize their leader in order to manipulate national sentiment immediately thereafter, should be enough.
And yet it's not, because Hollywood loves this kind of hero's tale. We'll see it again soon even before Emperor hits screens, in Universal's twist on the Japanese folktale 47 Ronin, a fantasy epic version of the popular myth about a gang of vengeful ex-samurai on a mission… led by Keanu Reeves. Maybe it'll be great. Heck, it's possible Emperor will be the this generation's Shogun. And I'd love to see more Japan-set films featuring Asian actors we rarely see in mainstream Hollywood. (Don't even mention that abysmal 2005 Rob Marshall abomination. "Memoirs" and "geisha" are my killing words.) Let's just ditch the oriental fetishism and cinematic imperialism, shall we?
[Variety]
Follow Jen Yamato on Twitter.
Follow Movieline on Twitter.