The Evil Dead Remake's New Ash Is... Snow White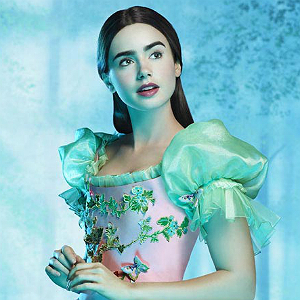 Sam Raimi's Evil Dead reboot, which begins filming in New Zealand this spring, has found a new star to fill the shoes of original Ash Bruce Campbell, so to speak: 22-year-old British-born actress Lily Collins, who'll next be seen playing Snow White to Julia Roberts' evil queen in Tarsem's fairytale adaptation Mirror Mirror. Let that sink in, Evil Deadites... deep breaths... now hit the jump for more details.

According to Bloody Disgusting, Collins -- last glimpsed, rather unfortunately, looking lovely on the lam with Taylor Lautner in Abduction -- will lead a cast of five pretty young things who hole up in a cabin in the woods with a Book of the Dead. BD reports that Collins' character Mia is a rebooted version of Ash; after a recent struggle with drugs, she and her pals head to the woods so she can detox but, of course, demonic possessions muck up the retreat.
On board to direct is Fede Alvarez, discovered by Raimi's Ghost House Pictures after his Uruguayan sci-fi short Panic Attack earned him notice, with a screenplay co-written by Rodo Sayagues and Diablo Cody. So while Raimi and Campbell are onboard as producers, this Evil Dead will be created by voices new to the franchise, clearly aimed at a new generation of fans. In which case, are you ready for a new lady Ash -- one who's as fair than them all?
The Evil Dead reboot is set to hit theaters on April 12, 2013.
• We've Discovered Who Plays The Lead In 'The Evil Dead' Remake -- Meet The New Ash! [Bloody Disgusting]