Happy 110th Birthday to the Inimitable Marlene Dietrich! What's Her Best Work?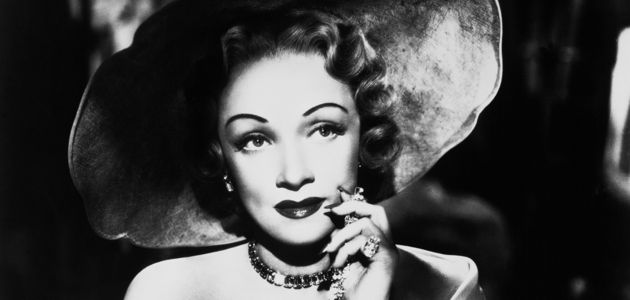 Marlene Dietrich is one of the most talented, intelligent, and iconic actors of all time, and not just because everyone from Madeline Kahn to Madonna and Suzanne Vega has invoked her image with staggering results. The ferocious screen icon and cabaret star is the very definition of a vision, a cutting and defiant actress with gusto and guts galore. On the occasion of her 110th birthday, let's commemorate her finest work.
Though she garnered an Oscar nod for her turn in 1930's Morocco, there can be no mistaking Dietrich's amazing, beguiling work in 1957's Witness for the Prosecution. As the mysterious wife of an accused murderer (Tyrone Power, in his last role), Dietrich tears up the screen with dramatic testimonies, cryptic declarations, and the icy conviction of a Teutonic high priestess. Here's the climactic scene, wherein she reveals her entire plans to the dumbfounded Wilfred Robards (Charles Laughton).
What's your favorite Marlene moment?
Follow Louis Virtel on Twitter.
Follow Movieline on Twitter.