Merry Christmas! Here's An Alternative Lady Christmas Songlist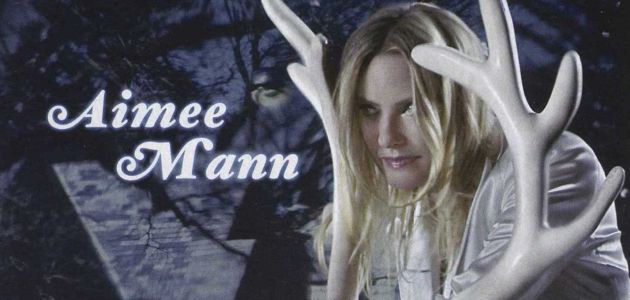 Yeah, I can't get over Rooney Mara's Dragon Tattoo getup. It's so... dated? Swedish? Remarkably cliche? And yet entrancing? Anyway, it has alternative connotations, and that brings me to Movieline's Christmas indulgence of the day: alternative women covers of yuletide classics. I couldn't find an embed of Liz Phair's recent "Baby It's Cold Outside" cover with the band Wheat, please consider that the unofficial sixth entry on this list. Take us to the Grinch, Aimee Mann!
The glorious and still-somehow-underrated Aimee Mann's superior Christmas disc One More Drifter in the Snow contains a bunch of amazing covers, but the gnarliest one has got to be "You're a Mean One, Mr. Grinch." Super droll, winking, and cool. As always for the Oscar-nominated Mann.
Sinead O'Connor, perhaps the single most poignant voice of the past 25 years, has covered "Ode to Billie Joe,""Chiquitita," and "Don't Cry for Me, Argentina" with great success, but I'm particularly partial to her version of "Silent Night." It's the perfect forum for her childlike, yet commanding tone.
Kate Bush. There is no other Kate Bush. In this '79 Christmas special, she woos you with that ethereal voice that trilled about the plight of Cathy and Heathcliff in "Wuthering Heights." Now that every hipster in sight waits eagerly for her new releases, acquaint yourself with the kooky wraith we first met on The Kick Inside.
Tori Amos is an obvious heir to Kate Bush's legacy of cooing vulnerability and mystical lyrics, but her cover skills are pretty singular. Check out her live versions of "Father Figure" and "Like a Prayer" for maximum intimacy, but this Christmas jam is also sufficient.
Patti Smith's brief cover of "White Christmas" is lovely. Since you presumably already know her covers of "Smells Like Teen Spirit" and "Rolling in the Deep," you'll be refreshed to find tiny version of Irving Berlin's classic.
Happy holidays, Movieliners!
Follow Louis Virtel on Twitter.
Follow Movieline on Twitter.