SAG and Golden Globe Nominee Jonah Hill on His First Award Season, His Directing Future and 21 Jump Street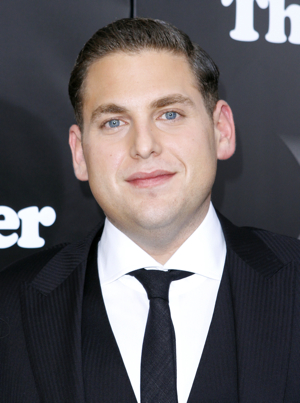 Aside from a few honors of the Teen Choice and MTV Movie variety, newly minted Screen Actors Guild Award and Golden Globe nominee Jonah Hill is an awards virgin -- which makes this year's lead-up to the Oscars particularly exciting for the actor, who earlier this year impressed critics with his role in Moneyball as Brad Pitt's Ivy League-educated, number-crunching Oakland A's wingman. The role, like his 2010 titular turn in Cyrus, was a welcome departure from the wise-cracking characters audiences have grown accustomed to seeing him play, from the early days of Knocked Up and Superbad to last weekend's The Sitter. Next up, Hill uses his sarcastic charm to crack down on a high school drug ring in the March 16 feature adaptation of 21 Jump Street, which Hill also wrote and produced.
On the eve of his first SAG Award nomination, Hill phoned Movieline to discuss the anxieties of award season, how he plans to maintain the momentum of his dramatic evolution and and his favorite film scene of all time.
Hi Jonah! How does it feel to be experiencing your first award season?
It's very bizarre. It's very exciting. I never would have thought that I'd be up for an award or anything like that but then you do all of these interviews and [the reporters] make you think that might. You start thinking, 'Maybe I will get [nominated] for something.' And then if I don't, I'm going to feel like I failed everyone.
When you signed on to Moneyball, did you have any inkling that this role might be an opportunity for serious award buzz?
No, I just thought this was going to be a great movie. With [director] Bennett Miller's pedigree and Scott Rudin and Brad [Pitt] and Aaron Sorkin, I assumed that it was going to be a great movie. I never thought about winning an award. I mean, I'm doing an interview now about the possibility of being up for an award so it crosses my mind. I think the whole thing is just really exciting. I would be interested in being part of any award that would be interested in having me be a part of it. I don't know. I've never won an award.
After Cyrus, I heard you say in an interview that your friends and family were surprised to see you transform so completely onscreen. After Moneyball, have they accepted the fact that you're a dramatic actor as well?
I think the two roles that I've gotten the most acting acclaim for were Cyrus and Moneyball and I think those roles, for the people that know me, they don't see a character that really reminds them of me. I take that as a compliment. I've always been a serious actor. I just happen to do more comedies. I trained to be an actor. A good actor isn't just a dramatic actor or a comedic actor. An actor just does work, no matter what genre it's in.
How do you plan to continue your dramatic acting momentum in 2012?
I would have loved to do Quentin [Tarantino]'s movie Django Unchained. I was honored that he wanted me to be a part of it and unfortunately it didn't work schedule-wise. To me, it's important now to find dramas as well as comedies to act in.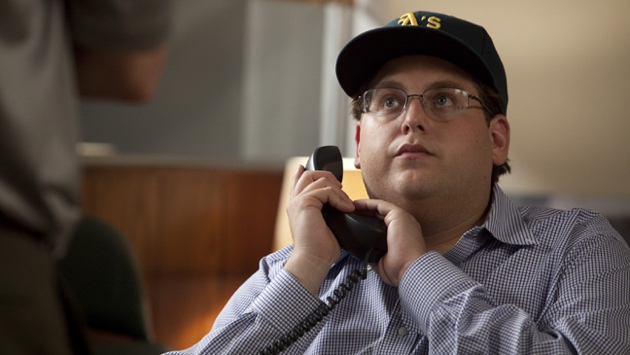 Would you ever write a drama?
Yeah, I'm actually thinking about writing a drama now. I don't think it's really worthy of noting now since I haven't started it yet.
You just made your directing debut with the Sara Bareilles music video "Gonna Get Over You." Could you see yourself directing features anytime soon?
Yeah, it went well and I think music videos are great practice for telling a short story visually.
You got to wear multiple hats on 21 Jump Street as writer, producer and lead. Did you enjoy having that much responsibility on set??
Yeah. I love when all of the walls are burning down around me on set. It's fun. I'm up for anything, as long as its creatively exciting to me.
As the writer and producer, what kind of creative control did you have over the movie once it went into production? Did you have a lot of say in casting...
Sony [who produced Moneyball via Columbia Pictures] and I have made a bunch of movies together. They really treat me with a lot of respect and I respect them. They're the best bosses you could have. They really want to help me share my comedic voice and are just great partners. They were really supportive of my choice in Channing [Tatum]. They were great overall.
Here at Movieline we play a game called My Favorite Scene where we ask actors to name one film scene that really affected them. Do you know what yours would be?
I know that for sure. It's the scene in Goodfellas where Joe Pesci has the whole, "Do you think I'm a clown? Do I amuse you?" rant. It just went from funny to dark to scary to funny again. The tonal shifts are just very dramatic in that scene from comedic to dark and scary and dramatic. That's my favorite scene in any movie ever.
Follow Julie Miller on Twitter.
Follow Movieline on Twitter.