Clint Eastwood's Family Reportedly Planning an E! Reality Show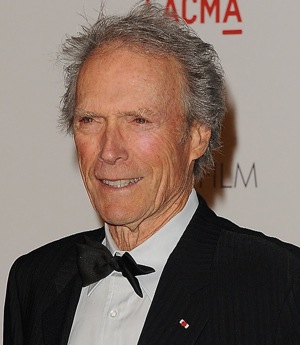 Just when you thought that the future of pop culture couldn't look more dismal, TMZ reports that Clint Eastwood's family is planning a Kardashian-like reality series on which the screen legend has every intention of appearing.
Earlier today, TMZ reported that Eastwood's family is already filming a reality show that is expected to air on E! The series will chronicle the lives of the filmmaker's wife Dina Eastwood and two teenage daughters, Morgan (daughter of Dina) and Francesca (daughter of Frances Fischer). Clint has allegedly agreed to appear occasionally but will remain a peripheral character to his female Eastwood counterparts, much like Bruce Jenner on Keeping Up with the Kardashians.
Bunim/Murray Productions, the company overseeing the series, hopes to see the show air in the "next few months." This would mean that the Oscar winner would appear on the same cable channel as the esteemed series Ice Loves Coco, Dr. 90210 and Bridalplasty in 2012.
Eastwood's last directorial effort J. Edgar premiered this past November.
• Go Ahead Punk...Make My Reality Show [TMZ] via Clint Eastwood To Be On Kardashian-Like Show? [The Insider]