Tyler Perry's Good Deeds Trailer: The Price of Milk and Other First World Problems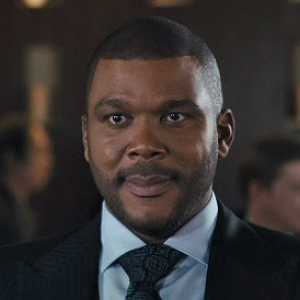 Say what you will about the films of Tyler Perry, at least he has an ethos. Good messages (well, the overt ones about living reasonable lives and personal responsibility) are what he's about, and he doesn't need to wear Madea's signature muumuu in order to beat us over the head with them. For the latest dose of the master's philosophizing I present the trailer for next February's Tyler Perry's Good Deeds -- or, as we call it around these parts, The Perry.
Tyler Perry stars as well-to-do Ivy Leaguer Wesley Deeds, who is not heading to Washington but instead for a midlife-jarring reckoning with his first world problems. Deeds, you see, doesn't appreciate the cozy life he's sleepwalking through until the plucky young office cleaning lady/single mother (Thandie Newton) crashes into his life, all but begging to be judged. Well, does richie rich Tyler Perry know the price of a gallon of milk? (Seriously, does the real bazillionaire Tyler Perry know the price of a gallon of milk?) I think not. Faced. Life lessons are about to be learned, and how.
You can't quite tell from the trailer, but Good Deeds (get it, it's a clever play on words!) is described as a romantic comedy and not a hard-hitting class drama, which means, unfortunately, Perry's Deeds will probably fall for the poor-but-beautiful Newton at some point or another. Classic manic pixie cleaning lady storyline.
Side note: I can't help but suspect the timing of this trailer was meant to coincide somewhat with the latest Mission: Impossible sequel given that Newton was in M:I 2, which I just rewatched last night. Unfortunately for Perry and Co. M:I 2 is awful. All I can think of watching Newton here is the image of her about to throw herself off of a cliff to avoid unleashing a plague upon the world.
Also: It's always a bit distracting to see Perry onscreen out of Madea-wear, let alone sitting across the table nodding politely playing son to Phylicia Rashad. This is kind of how I imagine I, Alex Cross will feel, only with less murder and stuff.
Verdict: Something tells me that omitting cast mate Jamie Kennedy out of the trailer is indication that we're in for a terrible surprise. Cautiously adding to the bottom of my future Netflix queue while I pop in A Madea Christmas.